KAALA – J Trix X SubSpace ft. Poppin CC – ddf Lyrics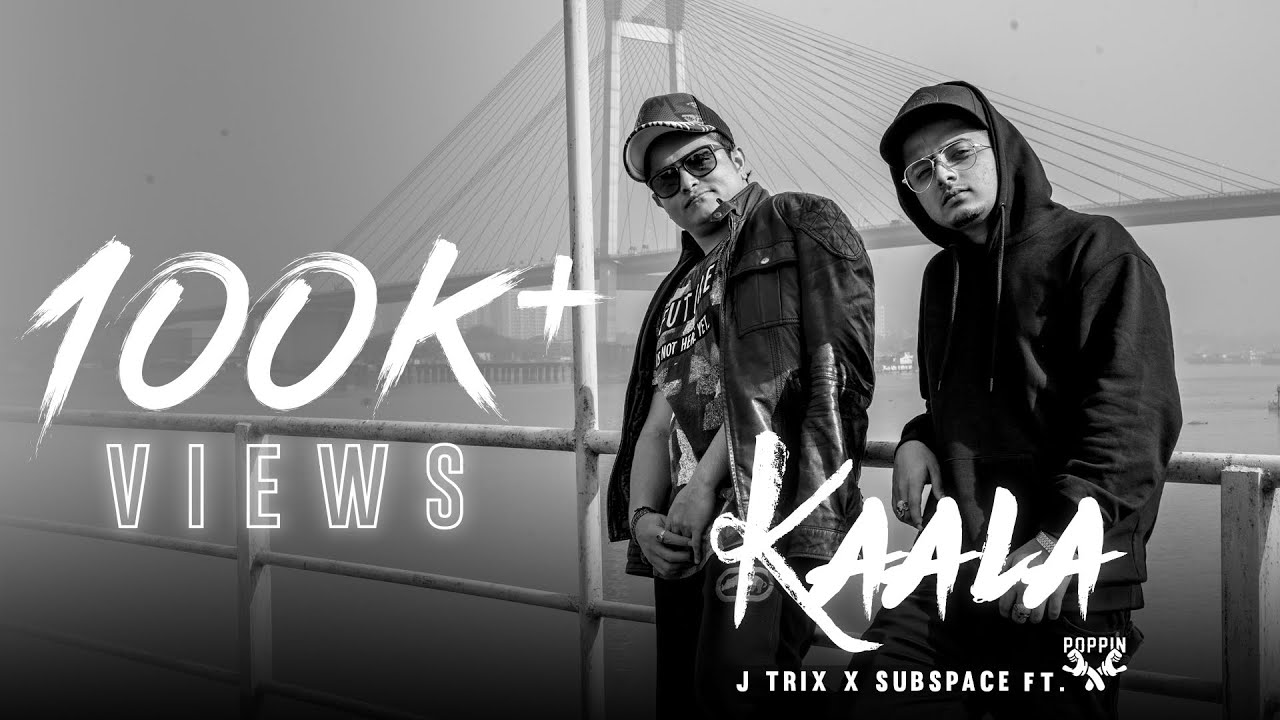 Rap, Mix and master – J Trix Music – SubSpace
KAALA!
Zindagi me bohot kaale dil ke log dekhe!
Kaali soch, kaali raatein, kaale note dekhe!
Kaali zindagi me muskuraate log dekhe!
Ghamand rakhte kaalepan pe aise bojh dekhe!
Khelte umar ke ladko ke haath me coke dekhe!
Ye wo nai jo har dukaan pe yaha log beche!
Phas chuke the ye toh mushkil Inka saath pana!
Aas paas ke logo ko dur le jaate note dekhe!
Sikh le tu jitna dusro ki galti se!
Har Ko milta na mauka dobaara marzi se!
Khel Khel pe hum kitna yu badal gaye!
Jise mazaak lete the usi pe saare lad gaye!
Din raat waali saath pe baat baat pe hote rehte jhagdo se hote azaad hote log kehte!
Kuch toh jee gaye ye zindagi aur kuch use akhri hi maan kar, aabaad hote log dekhe!
Usool nai toh phir kya khaakh teri zindagi,
Na Khudse pyaar na toh na kisiko tujhse dillagi,
Maa baap aur Apne aap ko chot deta log dekhe, jab jisse chaha wo na mil saki!
Tujhe kya lagta main hu aisa waisa koi bhi,
Dhundh ke dikhaade mere jaisa yaha pe koi nai,
3 saal se likhta ja ra kalam meri soyi nai,
Har verse mera fresh jaise jaanta mujhe koi nai!
Sabko banna rapper jo scene pe the so re!
Ab saare gangsters banne ko hai aage daude!
Chaaku chalayi nai dikhaana chahte ghode!
Hai ye saare non existent jaise behen ke !
Inki kyu lagti mujhe baatein hai puraani!
Kuch na aisa jo suna na ho pehle inki zubaani!
Karte jhooth bayaan, sun yaha, har din paida baap Naya, har din paida saap naya, chhor de dikhaawe, karle har din paida khwaab naya!
We keep it real, hu main kabhi bhi na jhukta be!
Hai teri baatein agar fake toh na koi sunta be!
Shaukhiya rappers , jaise Kolkata me chai ki dukaan bina sutta ke!
J Trix K City represent boy!
Kare fake to I keep you on a check boy!
Keep it real toh you got my respect boy!
Never switch sides hai tu nahi internet boy!
Tu nahi internet boy!
Never switch sides.
K City Hip Hop, Off to the top.
J Trix. KAALA!