Firse Machayenge Remix – Emiway Bantai and Macklemore. Lyrics
Emiway Bantai drops another music remix video titled "firse machayenge remix" on his youtube channel. this remix track is sung and written by
emiway bantai
& macklemore and music produced by tony james . this song is remix version of his sucessfull song firse machayenge so all fans are exited for this track. In this article i will provide you to firse machayenge remix lyrics .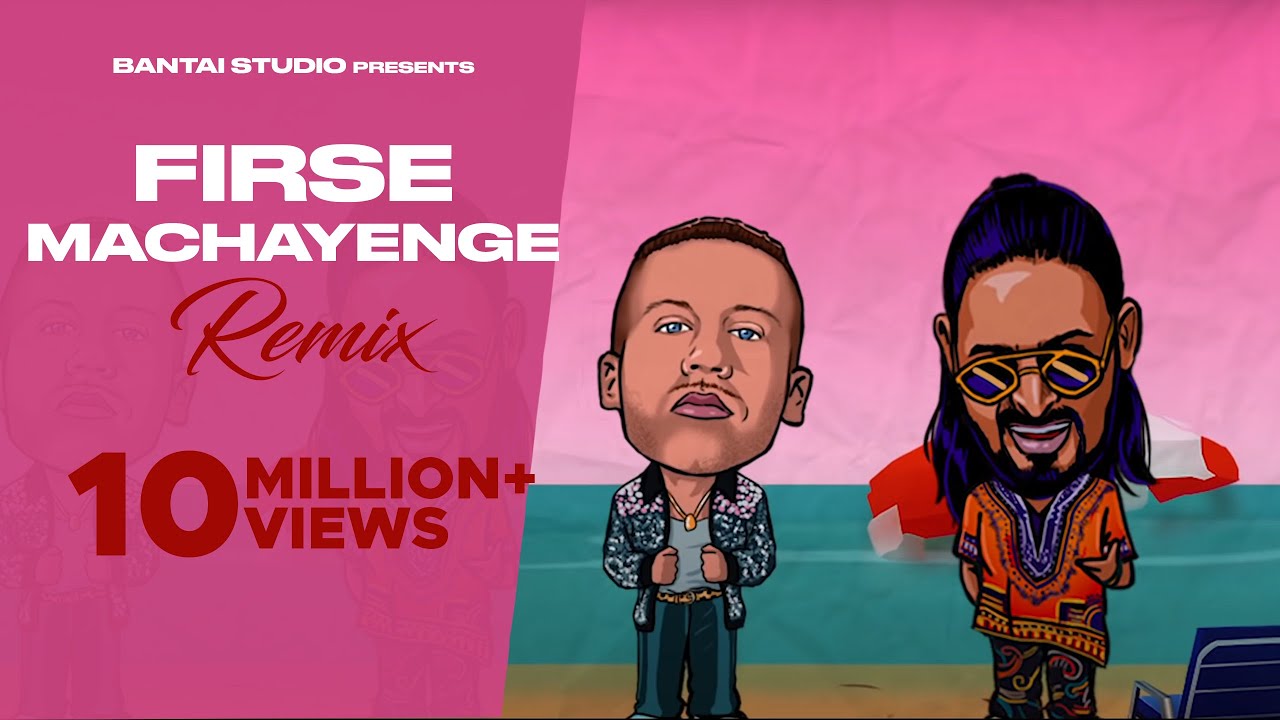 | | |
| --- | --- |
| Singer | Emiway Bantai and Macklemore. |
| Singer | Emiway Bantai and Macklemore. |
| Music | Tony James |
| Song Writer | Emiway Bantai and Macklemore. |
Verse 1: Macklemore]
Alright, we drinking a lassi
Movin' our body
I'm masala with the sauce
And I never take an off day
Chai stand post no latte
Bidi smoke cloud puff
Varanasi selector
Play one of those hits
India, you ain't never seen colors like this
Turquoise and the orange and the yellow and the pinks
Fell in love as the sunset into the abyss
Grab your waistline (right)
Kiss your neck to the bassline
Hold up, slow it down dave
Brubeck take 5
Let me do my two step crossover A.I
Peel off in the whip through a grey sky
Skkrrt skkrrt, windows up
Watchin' the world disappear as we kick others
Let the magic of the night go and do what it does
And never get in the way if somebody's falling in love
I'm gone
[Verse 2: Emiway Bantai]
"Firse machayenge remix baja de" public kare shor
Mere ko dekh, main macha raha, mere sath mein Macklemore
Daaru chhod, ghoomenge-firenge, piyenge hum lassi
Hater log pareshan hain, sochein kaise tu fassi
Mere dil dekh ke, pada tha faraq nahi mujhe chehre se
Kisi ki parwah nahi, bas matlab hai mujhe tere se
Sirf tere ko milne ke liye nikal pada hoon main ghar se
Khullam-khulla pyar karenge, nahi karenge darr ke
Tere gharwale bhadke to mana lunga
Zyada din nahi baby, tere ko meri wali bana lunga
Chalenge hum trip pe, tab khana-waana bana dunga
Guitar bajana aata hai, pyara gaana suna dunga
[
Dusre ke pyaar mein girne se tujhe bacha raha hu
Sab mujhe bhaw de rahi
Fir bhi sabko wata raha hu
Tere baar mein sabko acchi baatein bata raha hu
Tere liye mummy daddy ko main ghar pe mana raha hu (sahi mein)
Wazan meri thodi ghata raha hu
Tujhe lean body pasand hai
Main healthy khaane chaba raha hu
Sun'ne mein aaya hai tu London mein rehti hai
Abbi ke abbi jaake pehli ticket kata raha hu
[Verse 3: Emiway Bantai]
Machayenge gaana baj re'la global
Bantai ki public full fire, koi nahi yahaan pe sober
Sab ko izzat milna chahiye, koi nahi yahaan pe naukar
Hassna seekh le, warna zindagi bita ro kar, marzi teri
Acchi soch rakh, pa kar warna apna mauka
Seekh un logon se jis ne diya tujhe dhokha
Kis ne roka? Tera mauka, tu chalega tere daam par
Duniya dekhegi tere ko, ja ke pehle kaam kar
Salaam kar bade ko, koi kalam bano
Gardi mein safar kiya, to ja ke tum udaan bharo
Birthday pe party nahi, birthday pe daan karo
Jo bhi udd re'le hawaa mein, kya tum abhi Chaand par ho?
Khud koshish kar, shuruat mein thoda sa suffer hai
Kaam karte sath mein, haan, rakhna thoda sabar hai
Paisa double hai, jab bhi tera waqt aayega
Kisi ki garaj nahi rakhna, mehnat kar ke layega
India mein baj raha tha gaana, duniya bajayega
Paisa kamaana aasan hai, pyar kaise layega?
Swimming pool chhod, apun samander mein nahayega
Firse machane bole, haan, firse machanega
if you enjoy this lyrics please share it on social platform.
thank u for visiting