Gauntlet 2.0 – Rap Demon Lyrics
Gauntlet 2.0 is a legendry Disstrack by Paakistaani Hip Hop rapper Rap Demon. This track is 6 minute long included 3 different beat. Gauntlet 2.0 is disstrack of Chen K and Sunny Khan Duraani.
In this post you will get Gauntlet 2.0 lyrics or gauntlet 2.O lyrics Rap Demon.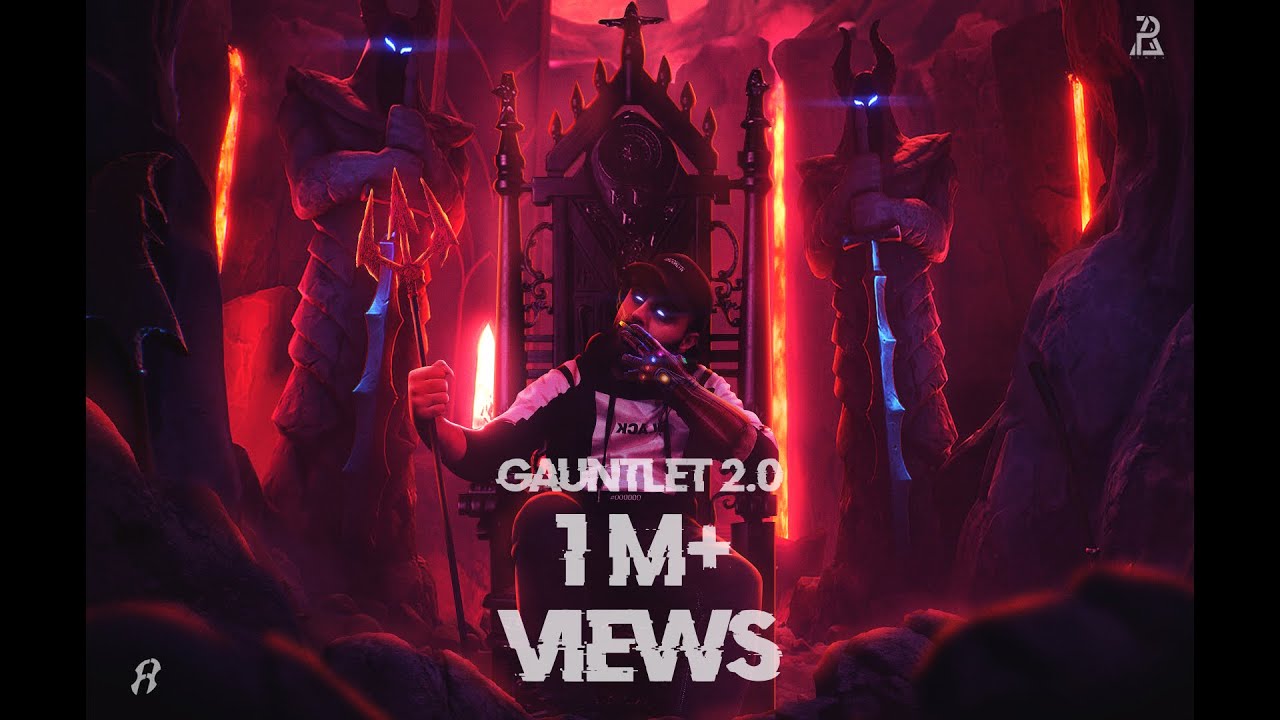 | | |
| --- | --- |
| Singer | Rap Demon |
| Singer | Rap demon |
| Music | Farasat Anees & umair khan |
| Song Writer | Rap demon |
Rap Demon Gauntlet 2.0 lyrics
Tujhe na mai dene wala 6 minute 30 second Bete tera 20 second bohot hai
Chal ye le 2 minute
Unginnat, anneva
Bars ke baad,to faut hai
Hua khauf tari
Inbox byari,betay
Tere dhershanapanti
Lga gyi tere
Salay kara ga tu yaad
Ungaal usstad
Teri harkat ko peer pe khulari khete
I'm the devil
Teri gaand merA
Pitchfork kholay
Rap ki na maa yeh
Salay tik tok ho lay
Eminem,bohemia ko dekh ke rap shuru
Aur yehi betay khul teri
Hip hop knowledge
Lulli se bhi choti
Teri khopri hai
Ye mujhe bola tha
"padhai tujhe rok rhi hai"
Hi ladkiyan gaano m tu
Karey body shame
Teri jhahiliyat kafi zada bhonk rhi hai
Mein 8x scope jaisa focused bro
Headshot blow karey bhosadchor
Tic tac toe nhi ye
SIT BACK HOME
Cause your bich ass jokes
Fir me click clack pow
Skd teri khoob chat lega
Smd ye ke fruit chaat beta
Mera rap cloud 9
Tera footpath betha
Tera baap roz sochai
Kash muth mar leta
Awazaun bhaari, baaton mai vazan nhi
Hip hop awam ko, hota tu hazam nhi
Hamse ye kaisa gilla hai bhen k
To tu teri saagi maa ko bhi pasand nhi
Asar nhi hota, koi sharam nhi
Beefazol ke bharam nhi
Tou boley"arey nhi arey nhi"
"nadir ke pass koi marham nhi"
Charsi ney bheja, darzi ki dukaan
Is baar silnay ka nhi imkaan
Mutmain saalay, tera hi to shauk tha
Aise hi toh hota
Ungal ke anjaam
Demon ka scene kuch
Virus sa phela
Tujhe kaun lga?
Kay to saaly pehla
Kar ehsaas! kya teri aukat
Tera jo tatta, wo thelay ka thelay
Ye bola "I WANNA FOLLOW THE PROPHET"
"main nhi banna chahta koi tupac"
Tou phir saaly bolna
Ye kidhar se seekha tu
Aurton ke jismin ki karni yun baat
Zyada nhi door, tera aye ga zaawal
Yaha sab jaane
Chalta nhi china ka maal
Bhai ney kamal
De di ainda misaal
Aur ainda ke baad
Nai uthaynge sawal
"beta i aint gotta talk
Mere fans le sambhaal"
Teri cheen ki army
Manegi malaal
Bhai zimmedaar
Bhai ney di maar
Dhayi bajaye, mai teri
Dhoondey tujhe bhaar
52 baars
mene aabhi abhi ginne
Itni si dier main
You know who is winning
Bola tha mene
Par ruka nhi jara
Ye lo bhai hi gaye na poore
2 minute
Pheenay chal side ho, teri main hoe
Bethi high zone
Log khetay tere bhai ko psycho
Chotay! to awain kela kha ra kaaye ko
I dont know if u know main Tera walid
Tere flow aur tere dost ko hai faalij
Main aur mere broos karey career close
Kahan se ruz ajati najayaaz aulaadain
(beat change –umair's one–)
Mujhe dhoond rhi awam jause dollar $ign
Jani ghuus ke mai faato luke taliban
Uss par bhi hai pyaar sab jane naam
Everybody know, i know how to shut it down
Bola mene 16 baari kholay nhi kaan
Gola baari bohot bhaari
Chuk lo dukaan
Thora tari kapkapaa, kamp meri jaan
Supersonic flow mein mai le ra teri *****
Uthta main roz hota jung ka maidaan
To sallay choodh ta reh ghanta gayaan
Hip hop main boder nhi koshish nakam
Land sallay, aik manind to aur pardhan
Takiya kalam mera,kattal pe kattal
To betha mari ja, chawal pe chawal
Log hotey ja rahe culture se wakhif
Aur teri awam jo khachar ki khachar
Peeta to tu bhi hai
Bolnay ka paani nhi
Par jitni peeta to
Kotnay ka saha bhi nhi
Qabil nhi lafzoon kay mere koi ek bhi
Pesh ki tuney, maangi thi bhaaji nai
Abhi to kasam se halke m aa ra
Darta hi jara tu
Taras m kha ra
Hip hop ke scene mein
Apna to chela
Chal ghutno pe beth
Main culture sikha raa
Khudara ki koshish but i was impatient
Phaar ke ass bolu assassination
Kattal ko cash, call me the saitan
China kay chakka
Over ye maiden
Kabhi nhi sarha
I'm sacred for the culture
Log ho hop na samjhain vo char char
Maine to suna tha, harkat main barkat
Par teri har harkat mehhaz ek sardard
Sir koi na aise tu peeta kar
Bhaari ki taraf koi jeeba kar
Sunny ko bol ye dua karey baad main
Phuddi ke,pehle ja jabda to seedha kar
Seedha warh seddhe warh, khoo main
I know they all wanna shoot me
Bullet proof betha m booth main
Saalon ke ye sallay noob hai
Lyrical methamphetamine
Say tu nassin bhar
Talha jaise pinkman bhai tera heinsberg
Refrence samajhne mai lage gi thodi der
Tab tak tu insta pe baith ke baaten kar
Chaantey dhaar gaana ye
Hona khafaa nai
Tune ki cancel afwa ye fehla nhi
Views ke liye mene bola collab ka
Hip hop ki lugat mai teri jagha nhi
Mera tu fan tha,you said it all
Bola collab ka,khud pe mein lol
Tha tu mein rapper, jaagi phir gairaat
Phir kya??
Phir Teri uthayi nhi call
Duniya main puri ye pheli hai dehshat
Qumon pe chal rhi hai kesi vo wehshat
Baat jo moo pe, hamein ehsaas na
Diss wiss main lage
Hum kese baegarat
Khair ab to bola
Tab hi to cheeri hai
Charay ga kese to
Saanp hai seerhi pe
Kheeri se lagai ye jahan se dekhun
Grand daddy purp
Hum chaltey nhi bheeri pe
Edhi pe mere se tube kya le liya
Chariya
Khud ko tu bole bhediyan
Diss wo hi acchi,jis m nhi gaali
Pancho ye konsa hiphop criteria
Dhooman ney teri aa baap di
Salley boder de pyaar vi
Lahore se le ke karachi
Phir delhi, phir Mumbai se
Isloo(Islamabad)ki wapsi
(beat change –farasat anees one–)
Pesh-e-khidmaat hai
Teesra dhamaka
Khera rap god
Ye hai iblees ka ilaqa
Jo bhi lene aya tha tu
Is waley scene mai
Hi hop fans bole
13 main na 3 main
Saray jante, apna to yhi hai
Taras ke jo mangta tu
Dey dete hum shi se
Naam tera,chow pow ni hao lun khao
Teel lga le mangwaya hai dubai sey
Dil karey mil kar main
Kaan thakley chadaan
Lyrical exorcism
Aj tere jin kadaan
Diss ki tu utha le history
Tujh se pehle bhi
Paal chukhe mix breed
Jis cheez ka tu kar raha ailaan
Usse ladhne ka tujhpe nhi hai saman
Ate bari bati tere baap ki saman
Hashtag cheenka taamaam
Feel detay
Dikhay bina cheer dete
Keh ke lena real deal
Urta ye teer lete
Urtay ko dheel de ke
Lage hath kat dete
Peer tere a chuke
Beth ethraam se
Imaan se tu choor
Teri baat nhi baani
Bana main fazool karach
I know time is money
Boder ke is par
Bidder ke us par
Aik hi kaam pe mashoor dono sunny
Ab na sunai deta
Hunnid hunnid hunnid
Ab na sunai dengey
Ye bhi chankankey
Ab na dikhai den gey
Manzar-e-am pe
Apni hi duniya main rap god baney
Quality aur quantity main
Bohat zada faarak hai
Mere laakh ke bhi aage
Tera mil ghaark hai
Maut nhi poochay gi kya
Tere kaise views thai
Pee le jani garda
Honey wala dard hai