Best Rap & Hip Hop Courses and Classes [2021]
Best Rap Hip Hop rap course online class and and learn how to rap and how to be rapper.
After depth research and taking review from rappers, our team of experts make list of Best Rap Music Courses or hip-hop music courses, Tutorials, classes and Certification programs available online that boost your rapping skills. In this list we found both free and paid rapping courses to help you learn Rap and hip-hop music more deeply. Also, it is ideal course for beginners, intermediates, as well as experts.
1. How to Rap: Fundamentals (Udemy)
If you're among those who believe they have talent in their writing and can bring a revolution in the music industry with their rap skills, then this Rap fundamental course is the best start for you. Even if you are a beginner who becomes nervous in front of the people when it comes to Rap, this video course will open the doors for you. It consists of 35 short, easy lessons, important article, important quizzes that will take you from knowing nothing to learn everything about rapping and hip-hop. This course will cover the all fundamentals of rap while preparing you for your preferred style of Rap.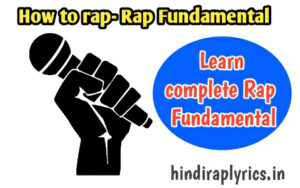 Key USPs –
– Enter to the hiphop music industry with your own kind of Rap style after completing this course.
– Learn how to write Rap songs lyrics, Rap battle, or Freestyle rap forever without stopping or stuttering.
– Learn all technicalities of rap.
– Learn how to create a punchlines to win rap battles.
– Included with video lectures and associated exercises to grow your rap skills.
Duration: 35 lectures, 4-5 hours
Rating: 4.6 out of 5
2. How to Free Style Rap: Rhythm, Lyrics & Delivery (Udemy)
Peoples who are more interested in learning freestyle rap music. They can take help from this freestyle rap course provided by Udemy. This rap course will help you develop skills in freestyle rap in multiple styles without running out of bars. Even if you are beginner in freestyle rap, you can easily learn a lot of things from this course and became pro in freestyle rap. The instructor, Douglas James Butner, is a free-spirited creator and artist who love to learn and teach rapping.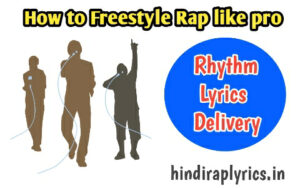 What will learn ?
Freestyle Rap
Switch Flows
Rap over any beat
Lyrical rhymes
Deliver Consistently
Never run out of bars.
– Learn how to catch any beat by tapping out the quarter notes and how to create a simple percussion rhythm and do freestyle rap easily.
– Cover topics like Cypher Etiquette, Run Out of Bars, Tools to Get Going, Flow Switching, Finding Beats for rap.
– Develop multiple flows to improve your delivery of words with tricks to generate rhymes in freestyle rap.
– Know about polysyllabic rhyming, wordplay, and other things related to rap.
– Get into the vibe by joining this freestyle rap course and create meaningful freestyle rap .
Duration: Self-paced
Rating: 4.7 out of 5