If you are lokking for Talha Anjum Real Talk Lyrics Talha Yunus then you are at right place. In this article here we provide Young stunnner real talk lyrics.
So Lets start real talk lyrics by talha anjum and talha yunus.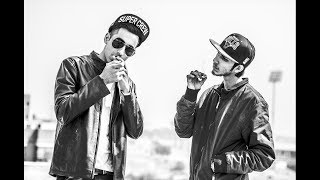 Real Talk Lyrics
Chorus:
Could you tell me what I am here for?
But you know what I do
Real talk no comic, don't lie be yourself, be honest
Cuz lately I've been thinking about you x2
I've been out the road I'm on it
Don't lie be yourself be honest, baby boy be honest
Cuz lately I've been thinking about you
Verse 1:
Kal phir aik khufiya jaga pe us se mil kar
Usko samjhaya mein ne chor jaani chill kar
Par wo shoot to kill mode mein
12 bore motherf*, Young Stunna taur mein
Shakahaari mein, in rappers pe bhaari mein, ye rappers uthaatay mere, ye rappers anaari hain
Mein rukku, sochu, bolu, hansu
Agay peechay dekhu aur phir joint fire karu jaise
Puri qaum se khitaab mera
Sirf suno jab Talha bolay
Aur jab Talhah bolay pole kholay be-dharak
Larakpan mein aakay mein nai
Ab meri kalla bolay
Humaray gaanay TV pe saaro ne mana bolay
Khayalaat ka hum izhaar kartay binna bolay
Aur hum nai jaatay leke CD's ab Channels pe
Ab Hum chup, ab sirf humari annaa bolay
(Chorus)
Verse 2:
Mere boys bolen mujhe have some liquor
Boy easy hoja, joint pee chill ker, snot maar, pill kar
Bad vibes kill ker, Khush ab khud se milke
Mai sunun Safe ko, Mai sunun NAS ko
Mai sunta kendrick tu sun apne aap ko
Aur jabse tune khud ko bola Kanye mai haspara
Rapper nahi tu maskara
….
Im a star boy, dekh akhbaar boy
Meri jeet hui, teri haar boy
Old school, likhra mai wasli pe, hip hop ye asli hai
Nasli hai ye flow ye kiunke jab
Zone mai main tou rukta nahi, sar mera kabhi jhukta nahi
Mai koi Narendra Modi nai, aur na hi Sanjay Gupta koi
Young Stunner, Underground apni marzi se
Jin jin k phuttgayi silwalo jaake darzi se
Rebirth.. Lets rewind bro
Im a PSYCHO
But no nursery rhymes ho*
Could you tell me what im here for?
But you know what i do
Real talk, No Comic..
Hope you enjoyed talha yunus real talk lyrics talha anjum.