In this post you will get 2021 lyrics by Sikandar Kahlon or 2021 flow Sikandar Kahlon lyrics.
This song is written and performed by Sikandar Kahlon , music produced by Harm Sandhu and Andy Grewal, and mix master by Andy Grewal.
2021 flow lyrics Sikandar Kahlon
Verse 1 – Sikander Kahlon]
Ponch ae sadak takk, Delhi takk kharhak ajj
Muu te smile, vair laike jaawan kabar takk
Hadd paar karey machawe mera Gadar hath
Paaye meri Jaya, Prada, lagdi ae Zabardast
Diss Subliminal karde jo actoran te
Viagra khaake ghoda charhjuga rapperan te
Chup ho jawen jadd cage teri khulli
Bhonkna na hatti, maa boli na tu bhulli
Kehnde india ch hip hop da hawan haini
20-20 saal de mundeya ne german laili
Car di ae gall, naar di ae gall
Hoyenga tu jump ek shaal di ae gall
Tutteya si dil ek shaam di ae gall
Khulugey ve raaz, ek jaam di ae gall
Vikkde ne sab ek daam di ae gall
Khaana pena minu ghaata, zubaan di ae gall
5 saal ranjha majhiyan churaye
Saanu lok sunaye, rap motta banaye
Kahlon ae sharabi peg ni chotta banaye
Tereto behtar sangeet, mera Tota Banaye
Rhyme copy, karan sign copy,
Alfazan naal karan main Allign loki
Mereko donali ae, yaara teri nine choti
Viah ghadi naal karey meri shine vauti
Khaa aapni dekhda kyon my roti?
Gaal kadd minu muu te teri maa ni …
Gadheyan de vich banndi ae raani khoti
Andha vishwas de smriti irani-modi
Flow muthafucka merekol haige bohat
Khulgi ae teeji akh paawen hun laije o,
Saade naal bande vart de ne lehje bohat
Kahlon aawe tere shehar tinu paije maut
Fameless nahi, kyonki main na soft
Ajj kall pehla puchan sir can I cough?
Sorry madam meri handwriting maarhi
College ch gaye marks, par aai minu yaari
Uh, Asool bin aapan kuch nahi
Aapas di gall minu das kaun dusht nahi?
Hazaran naal hunda kahlon santusht nahi
Hundi zaroori third party Ambush layi
[Break/Tape Switch]
[Verse 2 – Sikander Kahlon]
Sappan naal bhare ne pitaare
Kardiyan bohat ishq saare bhare ne chubaare
Kahlon har thaan jaawe par hath na aawe
8 ball minu choo game end ho jaawe
Das unglan do hath saare functional
Kharha main atal pass kar chuhe labh tunnel
Nastik to hunda kaddi khuda ni naraaz
Aastik jo karan dhong da wapaar
Kehnde e gadaar e nahi sardar
Tereto wadd leke gaya agge main dastaar
Dilon sacha gaane ch asal jasbaat
Horan wangu jhootha na main nibhawan kirdaar
Dasya main uddan hawa vich jiwen hawk
Ajje v sava lakh di mentality ae boss
Je nahi bharosa saanu karli approach
Haqdaar gatre de ni, switch blades ae bohat
Number one main har saal dawan proof
Winter is coming main December da jindoot
Meko kalam, chalaye sikander na bandook
Mere yaar har shehar, chalaye sikander na bandook
Haiga sabar bharpoor
Meri Ek kahani minu Amar kardu
Aari ae kitaab, meri lover bann tu
Peya meeh gayi nahan, main hoya choor choor
Haiga nahi hun muthafuckin king yaara
Hogeya main vikasit, chahidi ni bling yaara
Keh na rajah, minu keh rabb, please
Missionary munda desi rap da Mujaddid
Kahlon vich 100 gunn sunn hou maarhe
Par 100 bars meriyan career mukaade
Cocomelon wang minu sunnde niyaane
Sikander antaryaami, Ali sab kuch jaane
Poora kar handro, gall jerhi saambhlo
Taade li Kapis hajje v sunno bandro
Copy kar bars ni tu copy kar paayi ni
Munda Doberman ni tu Doggy kar style ni
Mel gel karna te dasdi tu time ni
Janani te mard li eho same rhyme ni
Jaana sabne kaaka sabdi ae Likhi
Ardaas kar tinu na miley Siki, Ikki
[Hook – Sikander Kahlon]
2021 , meko 2020 gun
Jaldi jaldi son, saara money money bann
Bhukheya de vich na tu dhani dhani bann
Minu ae Niraasha diya tujhe maine janm
khel hun.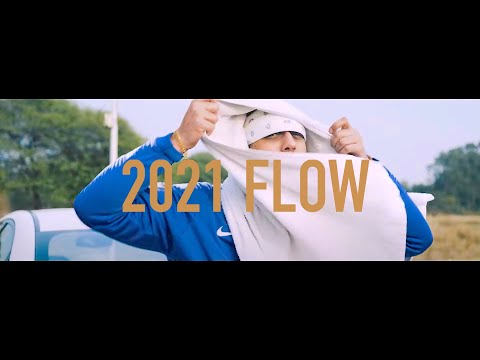 Must Check- 15 Best Hiphop Cap for rappers