Pakistani rapper Talha Anjum drop another 100 bars titled 100 bars on his youtube channel and other music streaming platform. Here you will get Talha Anjum 100 bars lyrics Talha Anjum.
The song 100 bars is written by Talha Anjum and music produced by Jokhay.
In this post you will get 100 bars Talha Anjum lyrics or 100 bars lyrics Talha Anjum.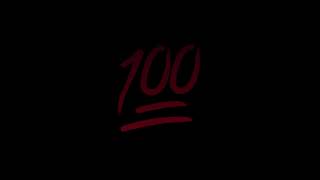 100 bars lyrics Talha Anjum
They told the boy kuch nai milnay wala rap se
They told the boy that he's whack and his track's shit
That broke the boy, almost to the point, ke boy bhi kehne laga tha fake this rap shit
Mauqa aya and the boy had to take it
The boy been waiting, almost for a decade
Wo flex karein dress while truth stood naked
I keep it real pata he nai how to fake it
Ye lyrics sacred suno ehtraam se
Monde se utaar underground aur haath baandh le
Adha sach pura jhoot hota hai yaad rakh
Tu bandar hai, urdu rap tere liye adrak
Phadda ya compro, hum nai karte maazrat
I eat rappers and call them lawaazmaat
Deni chordi ab hints ke mein kaun hu
Mein Naran se bhi upar, Mein Junejo ka drone hu
Do what you want do and do it till your last breath
Urdu Rap GTA 5, I've got a death wish
Franklin, I mean frankly, tu mera opposite
Respect that, don't faking disrespect me
They're paranoid jaise Jesse Pinkman on meth
I feel I'm 50 and just about to break bad
Another diss track, another snake fed
Inko sula do I'm making up their death bed?
Saanp ko doodh pilanay walay saphera mein
Par hip hop ka sawera mein
Fake diss tracks, agla ab Karachi Mera hai
Facts x3 Karachi Mera hai
Hook
Tuntuna…
Aaj nahi laya tu wo tuntuna?
Haan bhai kaisa diya nai diya acha? Tuntuna..
Fetish torture x2
And I ended up with a.. tuntuna..
---
Saat suro se gehra rod tere andar bahar
Tum saaray bandar aur ye hype ka aik bandar baant
Lele aja lele meri hype share kar
Abhi bhi tu chal jaye tou wo hoga aik miracle
Drugs promote nai kiye jo kiya wo btaya
Tu ne pura jhoot bola kyun ke aadha sach chupaya
Tu sloppy jaise paise giraye bhaagti hui gashti
Microphone chillum aur tu mar aik dum ki
Soch ka farak hai wazeh tere aur mere mein
Tu maazi mein phassa aur mujhay fikar nai kal ki
Laam Se Chaurha/Maila Majnu sahi kiya cash
Karachi se Pindi tak shows play kiye hain
Fake a background check, mein shuru se shady
Raaz faash kardu par mein in bacho ka bhedi
Inko sanjeeda mat lena ye rapper farzi hain
Mein ne jo phaara uska na mochi hai na darzi hai
Mein Shady hu sunny nai farak samajh na
Iski tarah mein ne thoray dino pehle rap chora na
Fake retirement jaise tu bara Mayweather
Bars mein aag November mein bhi de du May weather
Yehi chuttu mujhay keh rahay thay zabardast
Mein Patari ke ghar jamai karne nikla famous ab
Jo mujhay diss karay ga lala wohi bajay ga
Par ye kehna mushkil hai ke wo larka bachay ga
I let them shots go off annay wa'n
Ragaray mein aatay wo larkay jo bantay hain phannay khan
Fact Fact karke suna rahay kahaniya
Kaunsa paisa? Hum dono ne laakho kama liya
Tu he tha jo mujhay keh raha tha Gully boy
Mein chup raha socha teri ye roti lagi rahay
Tum Lun ke neechay he ho Abhi bhi aur wahin reh
Jab tha mein ne shuru kiya tum scene mein nahi thay
Nahi uthaya theka par mein hu zimaydaar
In mein se koi chal paray tou samjho mujhay zimaydar
Ye khud zimaydaar apne haal ke
Ye atay jaatay rehtay jaise jhaant ke ho baal ye
Chen ko time do wo kar raha hai video shoot
I'm doing it for the culture, he's doing it for the views
Racism nahi wo gaanay mere classics thay
Met this guy who's in college wo sun raha hai mujhay class 6 se
I became what they used to dream of
Ab ye saaray mere khilaaf kar rahay team up
Attention paid you, Mera naam he hai click bait
Suna tera diss, sunai di sirf mistakes
36 tere takes mere 60 bar bhi one take
You're dissing maila majnu? too little too late
Mein sirf apne fans se mukhatib hu
Listen up all my people let me talk to you
Tasawur karo, ye diss nai bas aik gaana hai
Mein inki maut hu aur mein ne bil-aakhir aana hai
Bhool jao ke mein Young Stunner wala boy
Farz karlo inki hype mujhse zyada hai
Kal tak jo mujhay keh raha tha zabardast
Uska khabba zabardasti hona chah raha hai famous ab
Hood famous mein star apni basti ka
Khara dhoop mein, mein star binna chatri ka
Teri hattrai hai mujhay pata hattrai hai
Tu hua expose jaise sar pe chatt nai hai
Mera waqt nai hai mera ye zamana bro
Baap kamai se nai bnaya kabhi gaana bro
Hustle zaroori hai, tou thori karke ana bro
Jo bhi asli kharay shana bashana bro
Pehle kiye mein ne #RapperTabbah
Ab karu #PepsiRapBattle
Ye abhi bhi second best jaise nasdaq
Mein rahu tere se upar kam az kam aik level
Mat bolo mujhay Gully Boy
Pura Karachi Mera, I don't claim a gully, boy!
Ye silly boys phir bhi kehtay mujhay Gully boy
Hum studio mein time dete chor chukay gully, boy
Dil bara du zaroorat mand ko 100 bars
You know how I do it, tujhay pata hai boy goes hard
Ye karke dikha phir karna ungli
Tu Cheenay ka khabba hai us se zyada kuch nai
Hook
Tuntuna
Aaj nai laaya tu wo tuntuna?
And I ended up with a tuntuna?
Haan bhai kaisa diya nai diya acha?
Fetish Tortu, fet-fetish torture..
End
If you Find any Mistake or missing in 100 bars song lyrics then please tell in the comment box below we will update it as soon as possible.
100 bars song video Talha Anjum
Hope You Enjoyed Talha Anjum 100 bars lyrics please explore our website Hindiraplyrics for more 100 barss lyrics.
Credits
| | |
| --- | --- |
| Song | 100 bars |
| Rapper | Talha Anjum |
| Music by | Jokhay |
| Written by | Talha Anjum |
100 bars song Credits
FAQ about 100 bars Songs
Who sing the 100 bars Song?
Talha Anjum sing the 100 bars song.
Who write lyrics of 100 bars song?
Who produced the music of 100 bars song?