Here you will get Seedhe Maut Nanchaku lyrics MC Stan. Before starting Nanchaku Seedhe Maut lyrics Ft. Mc Stan Lets know about this track.
Indian rap duo Seedhe Maut (Encore ABJ and Calm) drop another song titled Nanchaku featuring MC STAN on his youtube channel and other music streaming platform.
The song Nanchaku is written by Encore ABJ, Calm and MC STAN and music produced by Calm.
In this post you will get Nanchaku Seedhe Maut lyrics or Nanchaku lyrics Seedhe Maut or Nanchaku MC STAN lyrics or Mc Stan Nanchaku lyrics MC STAN .
Also check – seedhe maut natkhat lyrics
You can read lyrics with playing Nanchaku Song Music Video
Mc Stan Nanchaku lyrics Seedhe Maut
Khokle khoke
Pe kho ke mukhaute
Muu khole
Muh chodi Pe kodde
fir godde pe godde
Phir dabake jotte pe jotte
Yaha Launde re masti me phook
Jai-veeru jode jo likhde vo sholey
Lagadete lode
Jo mu zada khole
Yaha chante ni tole bas tole hai tole
To le karle agni mehsoos
To aa mere paas aa
Giraja in saanso ke juue ka pasa
Begum tu meri mai hu tera pasha
Vo rakhti hai sheh se mehfooz
Kario na koi harkt
Launde yaha jaate hai marr katt
Katal hai sar pe 66
Lala kya jeena hai darkar?
Aage ka sochke aaj me marr kar
Auro se jalke yaaro me sadkar
Aage ni badhte krke bad bad
Yaha billi nikli hajj par
Nigla use vaha pe ek ajgar
Ucha ni hota koi auro pe chadhkar
na hi kuch hota hai karam se badhkar
Bachenge baal ni sar pr
Vaha launde khade tere ghar par
Yaha mai teri waali ke ghar par
khelna chahti vo saath me ghar ghar
Vo bole vo padhe ni pyar
Tu bada gawar toh
Ho dono hi anpadh
Mai thama hasi Fir
Uga dala scene jaha pehele zameen thi banjar
Paiso se pehle izzat bohot kamaayi thi
Ye kismat nahi likhaayi thi
Yaha Bhare dono kutta harr beat pe maar peet
Aur baju apni beat pe ni dhundta type beat
Ye bethe the jab ghar pe yaha deals uthayi thi
Ye Karo koshish meri Toot ti jhai ni
Ye pc k peeche se dete gaali par aage se mile
Mujhe to fati me bole chootte hi bhai ji
Seekho papa se tameez
Na jaaye koi toe by toe
Mera flow kare taekwondo
Saala hume Jiss venue ne feka bahar
Kara 1 saal baad wahi sold out show
Gaand faad di
Buzzer kara beat maara gaand faad 3
Nishaana jaise curry bada tapmaan sheesh
Ye 16 padhe bhari tu karna chahta
Baraabri to bar maar tees
Ni to lawde bol pencil
"Uhh pencil"
Papa ko kaise karega cancel
Ye mehnat hai saalo se kari aise ni mitegi bete mere bina waise bhi nahi bethegi mehfil
Jaa le jitna lena tujhe twitter pe action
Tumhaari bakchodi se ni hote ye Bags kamm
Jo comedy kare aur baatein khushi wo jailo me betha dukhi ni maarega kabhi joke offensive
Usne Haath jodd liye
Freedom of speech ki bhi maa ch**d di hai
Likhne se pehle hi haath modd diye
Inke upar se taapu me Bina parkour kiye
poora villa lu baju me jaise kaam aur ni hai
Saale jale to gharo me mere ghaas aur bhi hai
inhe laga tha thamenge tabhi kaand aur kiye
Lawde bole repetitive mere flow ko jo
Ghoose padhenge do so
Beta Gaand todd di hai
Seedhe maut
[Mc stan Verse]
Thanda le calm fir kya bolta maam
Moo pe inke thooku kya khaya mene pan
Pasand hai aaj bhi wo lekin wo rand
Naad ko mat lag mere baat meri
Mann
Nanchaku ghumata banda mei khudaka
Har ek jaga ka Mandal mei pakata
Wait karra subha ka
Tere liye rukhata
Kabhi nahi jhukata
Kya bolta Maa!
Sapna tha subha ka
Tooka mei fukhata
Road pe joint jalata
Call meko lagata
Underground artist ko kaiku tu dabata
Button nai chabata
sun meri jaan!
Kapde wo sukhati mei uska sukhata
Maa ki chut duniya ki duniya se chupata
Bazaar mei dikhata
Galti se seekha tha
Galti to hoyegi bro mein bhi insaan
Kya bolta pasha bhot hogayeli nasha
Meko dekh k tum log ko aisa kyu laga
Dressing full kattar thi zhag mag zhaga
Opps la mi zhavnar sanglyan ni bhaga
item ko puch Teri Kal kon laga
Mein chodra tha usku tu beech me se jaga
Dekha meko asli mei chaddi mei haga
Pair jara phaka
Shot mera pacha
Mere haato se bacha
sirf bachkan ko thasa
Mein kaato pe chala
deta teku sala sala
Tu mujhe se kyu jala
Heyyyy avdat nai mala
Bole mene subscribe kara
Bole meko subscribe bada
Puch mat kitna tu pada
Mein sunnra tha gunna
Chod dal yeh bachkanpana
Mere baaju wali sana
Mera unreleased gana
End
Karma Zaruri Nahi Lyrics Krsna, Batman Lyrics Krsna
If you Find any Mistake or missing in Nanchaku song lyrics then please tell in the comment box below we will update it as soon as possible.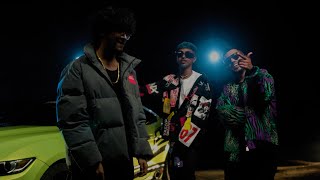 Hope You Enjoyed Seedhe Maut Nanchaku lyrics or MC STAN Nanchaku lyrics please explore our website Hindiraplyrics for more Nanchakus lyrics.
Nanchaku Song Details and Credits
| | |
| --- | --- |
| Song | Nanchaku |
| Rapper | Seedhe Maut and MC STAN |
| Music by | Calm |
| Written by | Seedhe Maut and MC STAN |
Nanchaku song Credits
FAQ about Nanchaku Songs
Below are some frequently asked questions and answers related to Nanchaku song.
Who sing the Nanchaku Song?
Seedhe Maut and MC STAN sing the Nanchaku song.
Who write lyrics of Nanchaku song?
Who produced the music of Nanchaku song?
Follow HindiRaplyrics on
Facebook – https://www.facebook.com/hindiraplyrics
Reddit – https://www.reddit.com/user/hindiraplyrics
Pinterest – https://www.pinterest.com/hindiraplyrics