Pakistani rapper Talha Yunus drop another song titled Aana Nahi with Hashim Nawaaz and Abdullah Maharvi on his youtube channel and other music streaming platform. Here you will get Talha Yunus Aana Nahi lyrics Talha Yunus.
The song Aana Nahi is written by Talha Yunus and Hashim Nawaaz and music produced by Umair & Uzair.
In this post you will get Aana Nahi Talha Yunus lyrics or Aana Nahi lyrics Talha Yunus or Aana Nahi Hashim Nawaaz lyrics or Abdullah Maharvi Aana Nahi lyrics Hashim Nawaaz .
You can read lyrics with playing Aana Nahi Song Music Video
Aana Nahi lyrics Talha Yunus
[Pre-Chorus: Abdullah Maharvi]
Haathon mein haath ley,
Aakay tu haal dekh,
Betha mad'hosh mein,
Aakay sahaara de.
Aaja shaam ke nazaaray lein,
Roothi raat ko aaja hum taanay dein.
[Chorus]
Mein tey aana nahi,
Dil laana nahi.
(x2)
[Verse 1: Hashim Nawaz]
I guess yahan shuru hoga verse
Samajho ehsaan agar tjh pe likhun lafz
Agar laga tjhe aashiq mizaaj mein
Tou phir kala meri haavi rahay gi is mizaaj pe
Mein hun shak karne waalon mein na
Akela dar jaanay waalon mein na
Kirdaar mera mjhe iski ijazat ni deta
Jana dil tornay waalay hotay waaday karne waalon mein na
Pasand karte kia haqeeqat pasand log
Agar tjhe shikayat to phir mjhe badal do
Lekin parh kabhi mere qadam ko
Jaan k ko maanga samajh kabhi sitam wo
Khabardaar mein hun khatarnaak chori
Na jaanu wazan kia hai mere kalam ka chori
Tu ne kismat marorri jab thi asal baat morri
Jana to tha na mein ne jaanay deti thora slowly
Mein hun karta mulakaat kisi se bhi na
phir bhi jaakay tjh se mila tha soch
Mein wo mard rakhta farq hai jo baat yahi sach hai bas
baaqi saari ki theen mein ne goal
Mein kia itna bura tha?
kia mein na tjh se thora sa bhi juda tha?
bol?
Bani rahi wo paak daman aagay mere
hun oh samajhdi mein shuru toun hi chaydi si
wh*re/hore
Bitch i got a fanbase mjhe kudyon ki thor ni,
Apnay aap ko tu khaas samajh
Agar mein na karun baat to phir nafrat mjhe baaton se hai
Tjh se nahi meri ye tu baat samajh
Par tu toh shuru se thi na samajh
Aur samjhota karne wala mein
Tjhe zaroorat thi meri nahi thi mjhe teri
Mera maqsad to bas khud ko khud se milana hai
[Chorus]
Mein tey aana nahi,
Dil laana nahi.
(x2)
[Verse 2: Talhah Yunus]
Haazir jawaab, ye sawaal bhi behaal baray,
bistar pe mere tootay bikhray paray baal baray,
Ghum bhi avaara, khud ko dete hain sahara,
Maine uthaya ye qalam tou phir bheegengay rumaal baray,

Woh leti imtehaan baray.
Dilon mai liye we makaan baray,
Ye fikar bhi ab tujhe lage shaqq,
Dia waqt, dia sab, phir bhi tere mezbaan baray,

Hum nigehbaan tere
Khushiyon ko baant te rahay,
Ghalti se seekhay kiun hum khud hi khud ko daant te rahay, shayari gumnaam rahay,
Mu pe wo anjan banay, kese ye jahan milay?
anjanay mai naye naaam milay, choro k hum kahan milay,
Dunya k liye chaand banay, Mehfilon ki jaan banay,

Deewaron k bhi kaan kharay, kehti wo insaan banen,
Dilon ki zabaan banen,
Khud se ye sawaal karen, kia tere ehsaan baray?
Afsanay ye rehte hain dil mai, is mozoo pe likhtaa nahi huu,
Chahte k hum bhi ghum baantay, afsurda par itna nahi huu,
Khoon se ranggen ye khaakay, shayad mai bikhra waheen hu,
Ye baaten hoon ooper se naazil rab jaanay mai kitna sahi hu

Dekhi meri saadgi woh jaanay meri adaten,
Urdu lage ye calligraphy kehlo mujhe sadequain,
Shayad in amaalon pe hon bhaari ye ibaadaten,
Jung ye apne ap se, is lahu mai shahadaten,
Dil bhoolay tere shehar mai,
Yaad ani meri thehar ke,
Umeed k tum khair se,
Asar naheen ab is zehar mai.
[Chorus]
Mein tey aana nahi,
Dil laana nahi.
(x4)
End
If you Find any Mistake or missing in Aana Nahi song lyrics then please tell in the comment box below we will update it as soon as possible.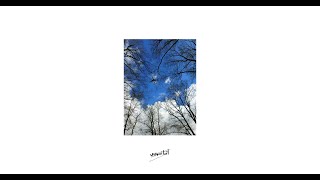 Hope You Enjoyed Talha Yunus Aana Nahi lyrics or Hashim Nawaaz Aana Nahi lyrics please explore our website Hindiraplyrics for more Aana Nahis lyrics.
Aana Nahi Song Details and Credits
| | |
| --- | --- |
| Song | Aana Nahi |
| Rapper | Talha Yunus, Abdullah Maharvi and Hashim Nawaaz |
| Music by | Umair & Uzair |
| Written by | Talha Yunus and Hashim Nawaaz |
Aana Nahi song Credits
FAQ about Aana Nahi Songs
Below are some frequently asked questions and answers related to Aana Nahi song.
Q1. Who sing the Aana Nahi Song?
Talha Yunus, Abdullah Maharvi and Hashim Nawaaz sing the Aana Nahi song.
Q2. Who write lyrics of Aana Nahi song?
Talha Yunus, Abdullah Maharvi and Hashim Nawaaz
Q3. Who produced the music of Aana Nahi song?
Follow HindiRaplyrics on
Facebook – https://www.facebook.com/hindiraplyrics
Reddit – https://www.reddit.com/user/hindiraplyrics
Pinterest – https://www.pinterest.com/hindiraplyrics