Indian lyrical rapper Krsna drop a disstrack titled Lil Bunty on his youtube channel and other music streaming platform. Here you will get Krsna Lil Bunty lyrics Krsna.
The song Lil Bunty is written by Krsna and music produced by Flamboy.
In this post you will get Lil Bunty Krsna lyrics.
You can read lyrics with playing Lil Bunty Song Music Video.
Krsna Lil Bunty lyrics
[Intro]
Little Bunty
Daddy's home (Papa, papa)
Yeah
You ready? (Hahaha)
[Verse]
Real talk, main hun realest in the scene
Suna Bunty ki jali toh phir ye hai kerosene
Ye hai real rap, pull your fodking hair back
Dhai saal pehle maine li thi iski bareback
Bana main bada, toh ye meri kala se jala kyun?
Jab kara tha mana, kiya tha bhala, ab toh mara tu (Mara tu)
Kalam chala toh parampara me hara dun
Femiway kare swing both ways jaise tarazu
KR$NA tha chup magar haar ni maane
Inhone boht try kara, mar-ni paa re
Tu hai sugar, karle shukar, tum toh maar ni khaare
Bane ye kaise Pablo jab isko-bar ni aa re
Kara tha maine khatma, ab maaru iski aatma
Jeeb bahar rehti iski aadat hai chaatna
Hui iski hype dead toh aaya mere paas na?
Aakе mujhe gaand di, aur main na koi mahatma (Kya?)
Jaa bete ab sеhla apne mann ko (Mann ko), bada hoga ni flex karke dhan ko (Dhan ko)
Chote come out to play, har raat bolta hoga apne lud ko (Hnha)
Shot dene laga, ho gaye saare shot fail
Kara ise down pehle round me hi, boht tez
Diss me sirf lawde ye, lawde wo, buss lawde ki kahaniyan
But I ain't into cocktails!
Beef karna hai mummy se puch, jala daalunga tujhe jaise yahan garmi me dhoop
Leta main inki, jab bolta hai pinki toh mujhe yaad aati iski bandi ki
(Shhh..)
Oh'le'le Bunty hai sad ab (Sad), sab jaante hai Bunty hai whack ab (Whack)
Jab letaoo tujhe neeche main
Lun teri peeche se, Is the only time I need back up
Main mere punter, maar te hai hunter, subah-shaam lete teri jam kar
Beat par hai Flamboy
Khade ni rehne ka chal chhote Jump Kar
Chal chote Jump Kar, aake mere lur par
Band kar, chote natak kam kar
Lunga teri toh hoga tu Out Of Sampark
Halki tone me meri hi line'ey bol ke, isse laga ye cold hai
Nakalchi hote bandar!
Mare pade jo aake kare yahan Rumble, silver back me, rap bhale aaj jungle
Hilata reh beta oadh ke tu kambal
Skin light, mind me se dark-hu-chambal
Rap pe aata, toh padte rapad hai tujhe (Haa)
No facts, jab attack kare mujhe (Haa)
8 Saal ho gaye rap kare tujhe, abhi bhi koi maanta nahi rapper hai tujhe (Haa)
Koi sunega ab tera ye diss, toh lagega desperate for Dollar ka deek
Ye gadhe ki chat bol ra Ra 'Apun hai dhup'
Toh KR$NA phir laaya yahan Solar Eclipse
Ab bana tu pahad, yahan ghati hai dost (Dost), lagta tu dharti pe bhaari hai bojh (Bojh)
Ye anpad gawar, raand chamiya chinaal se aage na inki toh badti hai soch (Haha)
Ghao tu sila le, le le bandage, backstage, If I catch son, might jack Son-Rampage
Thukai hogi, chote lenge teri chen se, tera only fan page hoga only fans pe (Yeah)
Femiway, pupsy whipped that's a fact don' (Fact don')
Your biech prolly like to fodk you with a strap on (Strap on)
All I need is 1 verse to put you in a hearse, and I don't even have to put my cap on (Naa)
Kalamkaar ko bana baitha main deathrow
Iss baar iski maut tull na paaye jaise Jethro
Ending the silence with violins of violence
Now watch a dead rapper get fodked, no necro
Kulfa kya karegi kulfi hai khud, Bunty toh lagta hai buddi se dusht
Automatic tha brush, automatic ab tange
Jab dikhta hai dollar toh khulti hai khud (Khud)
Dekho ye chapri hai, soch iski naali me (Naali me)
Isko laga ye Brutal hai gaali se (Gaali se)
Mera gaana ni chala tha tere naam se
Chala mera gaana teri badnaami se
[Outro]
Haha
Ye toh teaser hai chhote
oon keep refreshing.
End
If you Find any Mistake or missing in Lil Bunty song lyrics then please tell in the comment box below we will update it as soon as possible.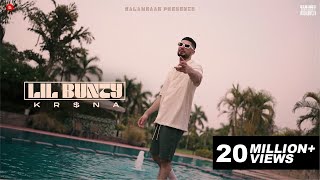 Hope You Enjoyed Krsna Lil Bunty lyrics please explore our website Aslihiphop.com for more Lil Buntys lyrics.
Lil Bunty Song Details and Credits
| | |
| --- | --- |
| Song | Lil Bunty |
| Rapper | Krsna |
| Music by | Flamboy |
| Written by | Krsna |
Lil Bunty song Credits
FAQ about Lil Bunty Songs
Below are some frequently asked questions and answers related to Lil Bunty song.
Q1. Who sing the Lil Bunty Song?
Krsna sing the Lil Bunty song.
Q2. Who write lyrics of Lil Bunty song?
Krsna
Q3. Who produced the music of Lil Bunty song?
Flamboy
Follow HindiRaplyrics on
Facebook � https://www.facebook.com/hindiraplyrics
Reddit � https://www.reddit.com/user/hindiraplyrics
Pinterest � https://www.pinterest.com/hindiraplyrics