Pakistani rapper Talha Anjum drop another song titled Nevermind featuring Calm on his youtube channel and other music streaming platform. Here you will get Talha Anjum Nevermind lyrics Talha Anjum.
The song Nevermind is written by Talha Anjum and Calm and music produced by Umair.
In this post you will get Nevermind Talha Anjum lyrics or Nevermind lyrics Talha Anjum or Nevermind Calm lyrics or Calm Nevermind lyrics Calm.
You can read lyrics with playing Nevermind Song Music Video
Nevermind lyrics Talha Anjum
[Verse 1: Talha Anjum]
Murder on my mind jaise Melly main (Melly main)
Civil me government bheje many men (Many man, many man)
Shit is not a joke lekin funny hai (Anha-ha)
Shooter shaat, sirf spotter khade gully me
Money on my mind jaise Mayweather (Facts)
Tu theek hai, but I'm just way way better (Facts)
'Cause the T in Talha is for trendsetter (Yeah)
I'm too lit (Too lit)
I'm equal to ten asteras
Two first names, gin gin, that's ten letters
I've been on this win win shit for long enough (Long enough)
You don't know any better you've been wrong enough (Yеa)
I got heat, so my interface is warming up (Yеa)
Give me the loot, give me the keys
Give me the gat, give me a reason
To pull up on your bich made ass
And then we gon' see
Pull up on you like agency
Humse pange nahi
Ye tedhe, medhe, ulte-seedhe rang barange type
Whack shit!
Hype nahi, tere saare tracks shit
We don't fkkk with that shit
MacBook de naal paaya half a milli bag ch
Munde karan lack, apne shehar ch vi actually
Only spitting factually
Baate kare sheikh chilli
Meri Gucci asal, inki bachi kuchi fake waali
Mera sirf ek wali, mujhe sune poora mulk
Tujhe sune ek gully, and that's facts bich
[Verse 2: Calm]
Running this rap shit
Feels like cassius prime me, can't miss
Covid ke pehle se, bat shit
Crazy tha main, affleck (Yeah)
Ye peeche reh gaye jaise gaano ke ad-libs
Scene phata, saath milli aaj sindh aur ganjes
Khaaun cringe aur rappers
Aake laude pe laat khao
Give me the gat, no cap
Mera maatha dukh gaya sun kar
Whack shit band kar
Delhi-Karachi sampark
Ball stadium se bahar hai
Afridi aur Sachin hai track par
Tumhe koi lon nai puchta (Na)
Yahan londo ko aati nai feel agar moshpit me ek aadha sarr nahi phoot'ta
Delhi ka junglee kutta
Kar chuka game crack
Lage rap shit easy
Grind and I go way back y'all gassed up
Lays pack grand master
Flash hacks dun rappero'n ko
Day one par last act
Backstage aaye saikdo log
Fam fans, bhai log sab bole
Raste de fefdo ko
Ruka ni jalaata hatero ko
(Be joint toh jala le)
Jota nahi badhata kisi ko
Rapper log kal aake khelna (Aanh)
Main kala se khelta hun
Kal aake dekhna, kala ko
Kal aake tepna
Kala se kalakaar kate sarr ek ka
Kala se kalam me jaagi thi prerna
Kala ka naam hai daba ke lapetna
Gale se taake tum aage se hago na gaano me
Choro jo baate tum gaano me
Yahan pe mat pelna (Pil jaaoge)
Gunehgaar, ye whack rapper bole aa bail mujhe maar
Awaaz phunchi, Delhi ki gulliyion se sarhad paar
YS aur SM, aaj ki taaza samachaar
Tera bhai Seedhe Maut
End
If you Find any Mistake or missing in Nevermind song lyrics then please tell in the comment box below we will update it as soon as possible.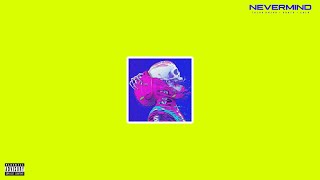 Hope You Enjoyed Talha Anjum Nevermind lyrics or Calm Nevermind lyrics please explore our website Hindiraplyrics for more Neverminds lyrics.
Nevermind Song Details and Credits
| | |
| --- | --- |
| Song | Nevermind |
| Rapper | Talha Anjum and Calm |
| Music by | Umair |
| Written by | Talha Anjum and Calm |
Nevermind song Credits
FAQ about Nevermind Songs
Below are some frequently asked questions and answers related to Nevermind song.
Q1. Who sing the Nevermind Song?
Talha Anjum and Calm sing the Nevermind song.
Q2. Who write lyrics of Nevermind song?
Q3. Who produced the music of Nevermind song?
Follow HindiRaplyrics on
Facebook � https://www.facebook.com/hindiraplyrics
Reddit � https://www.reddit.com/user/hindiraplyrics
Pinterest � https://www.pinterest.com/hindiraplyrics