Indian rapper Broda V drop another song titled Forever featuring Krsna on his youtube channel and other music streaming platform. Here you will get Broda V Forever lyrics Broda V.
The song Forever is written by Broda V and Krsna and music produced by Not Known.
In this post you will get Forever Broda V lyrics or Forever lyrics Broda V or Forever Krsna lyrics or Krsna Forever lyrics Krsna .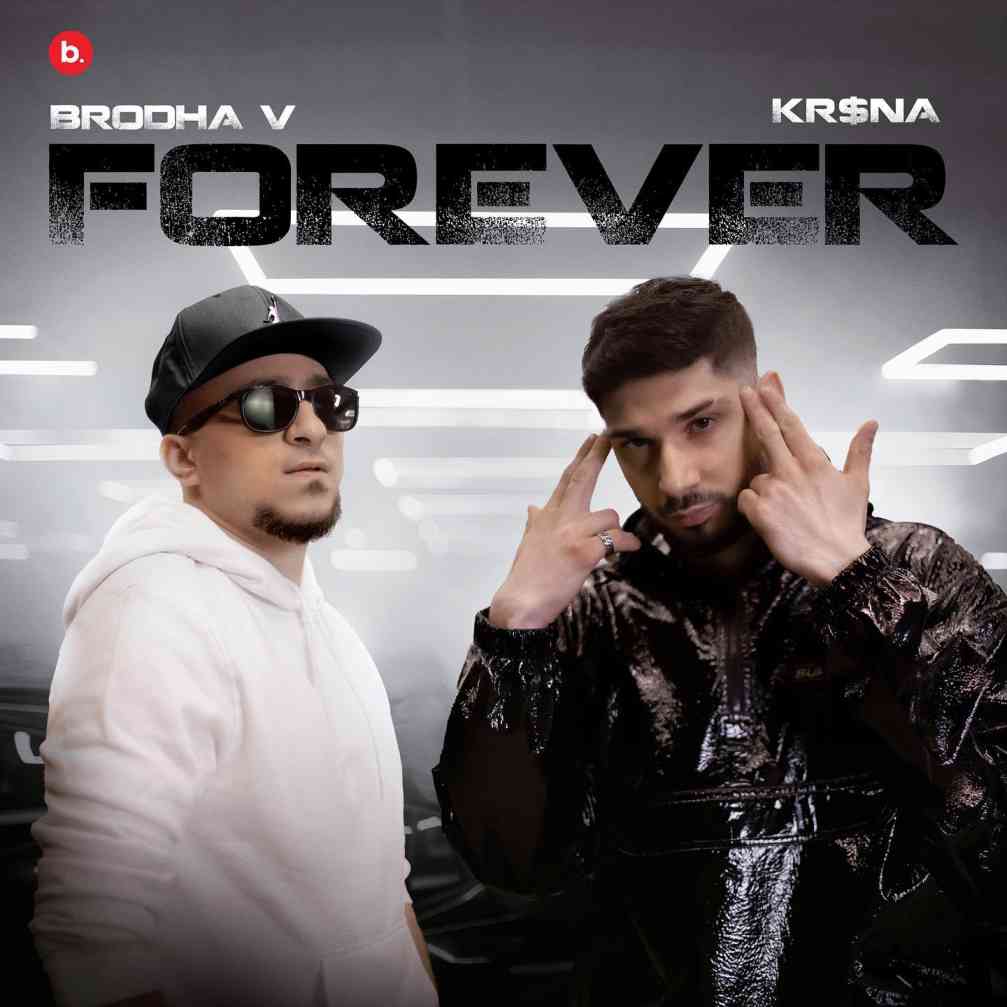 Forever lyrics Broda V
[Intro]
Forever
Forever
Forever
[Verse 1: Brodha V]
Glory is inconceivable for those deluded with hate
My mental clarity in it's lucidest state
They can't grow so they wish you fall
And manifest malice their life is a blur, a tiny speck, a Japanese phallus
My chetas, my pullingo and machas don't fall back
Got the streets covered like asphalt and tarmac
Yo my squad and I elite, forever win in silence
You couldn't set the bar high with a liquor license (Haa)
Signing deals, stay efficient and maneuver in stealth
Self made, keep all the profits anf accumulate wealth
Brush the wrong way, and Imma have enamels bleed
You could be Disney but you wouldn't be able to channel V
Thanks to your daddy's income
With your final molars inscribed with Buddhist texts
You still couldn't carry wisdom
Doctor these strange feels, you Marvel at
This victor's gonna doom your fate
And stretch you out like pants around a Yokozuna waist
[Chorus]
On, forever, forever, forever, forever
(I go on, yeah)
Forever, forever, forever
Yeah, Dollar sign one time
I go on
[Verse 2: KR$NA]
Dollar sign, forever the prime
Developing eloquent lines, for delicate minds, we relevant
Surprise is the element I, revel inside
Gentleman, they can't fkkk with these lines
These rhymes celibate (Haa)
You can tell I stay fly bin dekhe passport
Mujhe aaye takkar dene par likhai ka mila crash course (Damn)
Ye apni kala me kacche, zara na acche
Doodh peete bacche, bhag na paaye bachke, like they lack-toes (Haa)
Wahi mind state, karta nahi main time waste
Jhoothi hai inki linein
Baatein na rakhti maaine (Bhai dekh)
No monkey business when I try and say
How many of your finest rappers I've in my prime-ate
Leke aa tu crew tera, dollar $ign soot dega
Dekh ke wajood mera, hota inka mute chehra (Mute)
Lootera, leke jaaunga ab loot-tera
And if they attack, Karun main snap back, new era (Haa)
[Chorus]
Forever, forever, forever, forever
(I go on)
Forever, forever, forever
[Verse 3: Brodha V]
I built a niche, putting verses that be deep as haiku (Haiku)
In tracks I leave behind, impactful as the feet of kaiju
Can leave a decade off selling all my hasteful demos
And still hit new highs every day like Timberlake falsettos (Forever)
Got you choking like there's fluid in your trachea
Came to get killed like a nudist in Arabia (Hey)
I'm about to end y'all and prepone the climax
Take away your subs like an earphone with high pass
When I drop a single, it's a carnival like Mardi Gras
You couldn't create a wave with water in a balti (Ma)
See, I'm mostly nice but if you chose to throw your shots
Then imma have to drop you all like clothes at dhobi ghats
These pepssy rappers (Haa), we gon' leave 'em in the wet waste (Waste)
They can't stomach you, you fetuses are dead weight
The next day, your ex say, she dreaming I'm her jet spray
Lifting up her spirits like her demons in a neck brace (Haa)
[Chorus]
Forever, forever, forever, forever
(I go on)
Forever, forever, forever

[Verse 4: KR$NA]
Ain't no competition, ye opposition hai frail
I hit 'em with the precision, of ammunition from planes
I'm winning every decision when I'm positioned to fail

Man I couldn't feel rhythms if they were written in braille (Haa)
Iss mehnat ki kabhi mili na talia jaise Romanoff
But I kept this fire bottled up just like Molotovs
Game me rookies, want beef no stroganoff

These pussies only talk, I call it vagina monologues
Dhyaan dete kharcho par, naam mera search toh kar
I stay grounded jaise betha main farsho par
They try and hit me with their hardest bars pump ho kar

But I keep pissing on their shit, like the flush don't work
I send 'em flying, they lyin' like sabertooths
I'm an Asshole by Nature but never be-trae the Truth
Jitna chahe, kar na paaye, I come in and slay the booth
I see envy all around but I shall remain aloof (And that's)
[Chorus]
Forever, forever, forever, forever
Forever, forever, forever
End
Bujjima lyrics Broda V, Machayenge 4 Lyrics KRSNA
If you Find any Mistake or missing in Forever song lyrics then please tell in the comment box below we will update it as soon as possible.
You can read lyrics with playing Forever Song Music Video
Hope You Enjoyed Broda V Forever lyrics or Krsna Forever lyrics please explore our website Hindiraplyrics for more Forevers lyrics.
Forever Song Details and Credits
| | |
| --- | --- |
| Song | Forever |
| Rapper | Broda V and Krsna |
| Music by | Not Known |
| Written by | Broda V and Krsna |
Forever song Credits
FAQ about Forever Songs
Below are some frequently asked questions and answers related to Forever song.
Q1. Who sing the Forever Song?
Broda V and Krsna sing the Forever song.
Q2. Who write lyrics of Forever song?
Q3. Who produced the music of Forever song?
Follow HindiRaplyrics on
Facebook � https://www.facebook.com/hindiraplyrics
Reddit � https://www.reddit.com/user/hindiraplyrics
Pinterest � https://www.pinterest.com/hindiraplyrics