In this post, you will get Pest Control Umer Anjum lyrics. Here you will get Umer Anjum Pest Control lyrics Umer Anjum.
Hiphop rapper Umer Anjum drop another Disstrack titled Pest Control on his youtube channel and other music streaming platform. The song Pest Control is written by Umer Anjum and music produced by Superdupersultan.
Pest Control Umer Anjum lyrics detail
Following are the details of Pest Control song in table.
| | |
| --- | --- |
| Song | Pest Control |
| Rapper | Umer Anjum |
| Music by | Superdupersultan |
| Written by | Umer Anjum |
Pest Control song Credits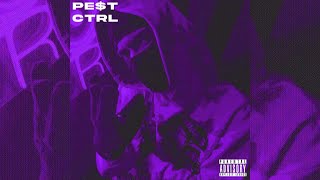 Umer Anjum Pest Control lyrics
[ Hook x 2 ]
Welcome to pest control,
Li thi phirse, hora tha bore,
No way out, mein hoon black hole,
Smoking a rapper to skull n bones,
[ Verse 1 ]
Kal fendi to aaj mera gucci bag,
Teri height say, bara mera shoe ka rack,
Mujhay paisay ginwara, yeh bacha
Tu beerus nahi chotay, tu pepssy cat,
Moun pay aon tere but no homo,
Cash karun brand, fokk the promo,
Teri bandi joh maangti periods pay,
Yes you're right, I'm that cocomo,
Tuney bola tujhay back deta talha,
Konsi back ? tujhay seen bhi nahi kara,
Kese karega woh back meri jaan,
Teri qalla hai fraud, tu kudhka ka nahi saga,
Meri arsenal bari, mere londay gunners
Views nahi dhekte, hum londay hai winners,
Agar hota mein views ka bhooka,
Mere phele hi ganay mein beta hotay young stunners,
Mein new student, focus mera kaam pay,
Mile mujhay praise, tujhay milti hain laantay,
chaapre hum note, tu bhetke hai sohra,
And like a backbencher tu bas bachora,
naam kay tags mere, ganay karen trend,
Feel hi alag, Jab karun tujhay bend,
Expose karun tujhay, tu hai fake,
Hiphop mera ghar, nikaal beta rent,
Moun mein chaalay, mein thookta hoon aag,
Khauf inkay gano mein, dhikta hai saaf,
Yeh baron ka game, teri kachi hai kaaf,
Karega tu ungal to milega haath,
Mein samjh na ao tujhay, jese dali,
Breakdown karwale apni barbaadi
Tujhay chorne ki leta nahi fees-Badshah
Tabhi ziadah kamata iskay ghar ka maali,
Bhai nay bola kay chota mujse behtar,
Woh mix kare gana, mein lehra kehkar,
I'm so high, poora ata 4G / four grams,
Tere girtay signals, like a pager,
Pakarli maths, 3 ghantay mein likhdia,
Naacha tu ungli pay, jese hon titliaan,
Headshot hota miss nahi uhh,
Tu daffan hoga, karen miss nahi huh,
Nikla paani tera, itna tu gaara nahi,
Maardi khulari, lekin kuch ukhara nahi,
Tu bane gangster, lekin tu kaala nahi,
Abhi sirif rakha jaani mene daala nahi,
Beghair chape maara million chotay,
Dono bhai dete phaar, yeh niam chotay,
Maal hai videshi, brazilian chotay,
Fokk 1 marugan 10 million chotay,
Dhika mujhay proof kay mein bhaaga stage say,
Perform bhi nahi kara tuney tha tu rage may,
Aur chottu jab ayi thi police,
Akhri waqt tak mein khara ra stage
Bakra tu bana kesa balli ka,
Chauray baaz hai tu bachon mein galli ka,
Chara di woh lakri, tere andar,
Ab mein jadugar bina chari ka,
Guts over fear, mujhay gaarde zameen mein,
rakha nahi hisaab kitne gaare hain zameen may,
hareef mere bane lekin chuye na kareeb say,
saanp kay bararab nachadia inko been pay,
[ Hook x 2 ]
Welcome to pest control,
Li thi phirse, hora tha bore,
No way out, mein hoon black hole,
Smoking a rapper to skull n bones,
[ Verse 2 ]
Just when you thought It was over,
Yeh kuttay poodle, hum jungli dober,
Lagra hai kesa izzat khokar,
Mein nightmare tera jab tu sokar,
Jalakay bhetu milli tera jese mein joker,
Tu level pay phele, skill tu show kar,
Pathar dil mera, phena hai opal,
3 ghantay mein kia tera career total,
How about a reality check,
Mere phele diss say mene kia tujhay wreck,
You act like you, don't give a shit,
Akay mootdia career pay, hogia tu wet,
Kia mila tujhay fake facts bolke,
Lafz kar use beta thora tu tolke,
Mene 4 dafa ungal kari ?
Tujhse kisne kaha tha tu bhet tangein kholke,
Plan A fail, aya tha yeh rokne,
Alpha mein wolf, mere agay kuttay bhonkte
Tangein chat say karun teri no foreplay,
Plan B khale beta agaya hun chorrne,
Khagaya nashay mein poori team,
Teri sasti khati, meri cali weed,
Tu ganay mein bola tu mera baap hai
Maardia tujhay mein hoon wolverine,
Mene scene kia sort , tuney leye phir shot,
Tabhi kia mene diss ab tu hogia hai caught,
chal jata inka ek love song,
14 ki bachioon ko lagtay yeh hot,
Gang saath nahi, akela kaafi hoon mein,
Tu dene ko aya phir, raazi hoon mein,
Tu poochra tha cheap skates kahan hai?
Jaa dhoondle, dala teri maa ki choot mein,
Woh thoku hai tere bete na kay sangi,
Inki phatjati gaand dheken naak bandi,
Tu aya mujhay dene ko shauk say kudh,
Toh kia hai faraq taimoor ya randi,
Is track kay baad hai case close,
Third base lekin khelre nahi bass ball,
Kyun luna beat pay ab mein teri,
Tu kutta hai mera, I'm like jeff bezos,
Rapper nahi tu hai mera lunchtime,
Wazan say bhaari tere rakhi punchline,
Aur tuj jese jaahil agar samjhe nahi matlb,
Third base yaani isey chorra third time,
Khareed lugaan bete tujhay bina sale kay,
Pardhugan parchi mein bina dhekay,
bar nikalun apna qalam kechkay
Daalun gaand mein teri may woh bina tail ke,
Chotay King idhar kara hai drill,
Neend ki golio ko bolte yeh pill,
Han poocha mene talha say tere baray,
Chatya hai bsdka got no skills,
Tujhay dia mene kyun yeh fokk phir,
Beef mein azma le to apna luck phir,
Tujhse hua nahi spit sahi beat pay,
Kamoshi pasand when you luck pick,
The steps I take are pretty brutal,
Tu aya jis lane mein, yahan nahi hai U turn,
Rest In piss, I got no remose,
Lao maa ko mein teri as a date on your funeral,
Mujhay dhek imma narcissist with bars to
piss you off and you need assist to
beat me on this motherfokkin' diss na miss karna
warna bharna parega tujhay yeh karma,
lagale beta chashma, mein bana tera sadma,
drama kare tu dharma, tajurba nahi lun ka,
north hai tera chakla, mein devil in the booth sa,
Beat say kamasutra,
Phan e kaan yeh banlega, kia patlega,
dheke gay mujhay kabhi kahi to yeh dhaklega,
loon sar pay na, mein bad lehaaz,
chala doon moun mein rakhay tere mein toh gun tera,
Mere flow ki nahi tooti yeh grip,
Tu bacha hai chota, no blood no crip
Yeh taimoor gay is a bich,
Na le mera naam with your pick lucking lips,
Never forgetti, mom's spaghetti,
mein katugan tera careeer chotay mere haath mein machete,
ever ready bhete saray,
never ready tum bichare,
saza e maut sunao jese tu hai kaidi,
Ab dugaan koi best mein wish na,
Prove kar kay tu best hai kitna,
Tuney likha diss, sunke KSI
Mein bheta likhne, sunke KR$NA
[ Hook x 2 ]
Welcome to pest control,
Li thi phirse, hora tha bore,
No way out, mein hoon black hole,
Smoking a rapper to skull n bones,
End
You can read lyrics with playing Pest Control Song Music Video.
If you find any Mistake or missing in Pest Control song lyrics then please tell us in the comment box below we will update it as soon as possible.
Hope You Enjoyed Umer Anjum Pest Control lyrics please explore our website Aslihiphop.com for more Pest Controls lyrics.
Pest Control is really a great track by Umer Anjum if you like this Pest Control song please share this song lyrics with your friend circle to support Umer Anjum.
FAQ about Pest Control Songs
Below are some frequently asked questions and answers related to Pest Control song.
Q1. Who sang the Pest Control Song?
Umer Anjum sing the Pest Control song.
Q2. Who wrote the lyrics of Pest Control song?
Q3. Who produced the music of Pest Control song?
Follow AsliHiphop on Our Social Media.
Facebook – https://www.facebook.com/hindiraplyrics
Reddit – https://www.reddit.com/user/hindiraplyrics
Pinterest – https://www.pinterest.com/hindiraplyrics