In this post, you will get Someguydez Freestyle Ramadiz lyrics. Here you will get Ramadiz Someguydez Freestyle lyrics.
Hiphop rapper Ramadiz drop another song titled Someguydez Freestyle on his youtube channel and other music streaming platforms like Spotify, Apple Music and Amazon Music.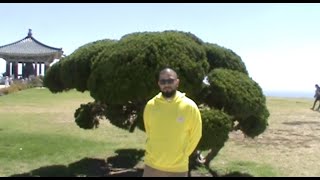 The song Someguydez Freestyle is written by Ramadiz and music produced by Waseel.
Ramadiz Someguydez Freestyle lyrics
[Verse]
Barrel's smoking, aviators and ghoulish motion
The master bedroom views the ocean
Prayer Hand emojis, all of us misuse devotion
All of us could use some humbling leave room for growing
Uh huh, uh huh, uh huh
Syncopation
There's been millionaires before, this a new iteration
Drop an anthology on you about apology
Rock PAA, Kapital, BMW, property
Oh G.O.A.T.'s your adjective for me? Thanks for reminding me
I be forgetting it, without a sauna be sweating it
Can't tell the true value of respect but we be collectors
Pleading and plеasing but Jesus feed me cleanеr intentions
We get strategic and evil when they pree on our incentives
"The Godfather II", someone always gon' leave the heat in the restroom
But yo, I'm a changed man, look at the Range Man
Meditate 'till I get a whole new face tan
Getting paid what LeBron got paid for Space Jam
Drop an album and see heartbeats in a sonogram
I ain't in Pakistan but damn your circle's packed with stans
Confuse me Guru till the cannon sing you Jazzmatazz
We all winging it for real, there ain't a master plan
Swigs of liquor 'till I'm twisted like an ampersand
In the mirror talking to myself like Candyman
Like, "Does this game have veggies and not just candies man?"
Dammit man, dammit man
You ain't scary you're a derrière
The cheerios: we blow out, the inferior: get thrown out
The criteria is making sure a myriad of us grow
You find a chair and make a door
I disappears into the snow, this shits like Perrier
But plenty of us flow just not enough are down go hard
"Just don't quit" , Rule One
fuff shit, double dutch two sunk ships, who's done?
Lunch skip, hunching over with drumstick music
Run bitches I dump until the clips on mute son
151 Rum, who gives a crumb about you chumps?
Lungs fill up with blood if you think punk's my mood board
Smack your mother on that fat ass, tell you to do the chores
Stare into the full moon like "what do you do music for?"
This movement's for the future
I can sacrifice a couple days to ensure the 6 billion later on
Who replace can attain all of their greatness
My opps ain't weed strain, they coaches
I'm from the projects, with the thumb I killed roaches
But also mistakenly memorized some Redding Otis
But I memorized exorcism sonnet showing
Three of my old things at the party, I still show face
Even when I didn't have the will, I could still show grace
I'm sweating, all by myself out on the track, like "oh, I thought this was a race"
Running, running with SomeGuyDez
I'm in a class all by myself, all the alumni dead
"You are wealthy, lucky, and sekcy" what the sunrise said
Yeah, that's what the sunrise said
End
Someguydez Freestyle Ramadiz lyrics detail
Following are the details of Someguydez Freestyle song in table.
| | |
| --- | --- |
| Song | Someguydez Freestyle |
| Rapper | Ramadiz |
| Music by | Waseel |
| Written by | Ramadiz |
Someguydez Freestyle song Credits
You can read lyrics with playing Someguydez Freestyle Song Music Video.
If you find any mistake or missing in Someguydez Freestyle song lyrics then please tell us in the comment box below we will update it as soon as possible.
Hope You Enjoyed Ramadiz Someguydez Freestyle lyrics please explore our website Aslihiphop.com for more Someguydez Freestyles lyrics.
FAQ about Someguydez Freestyle Songs
Below are some frequently asked questions and answers related to Someguydez Freestyle song.
Q1. Who sang the Someguydez Freestyle Song?
Ramadiz sings the Someguydez Freestyle song.
Q2. Who wrote the lyrics of Someguydez Freestyle song?
Q3. Who produced the music of Someguydez Freestyle song?
Someguydez Freestyle is really a great track by Ramadiz if you like this Someguydez Freestyle song please share this song lyrics with your friend circle to support Ramadiz.