In this post, you will get Warning Shot 2 LXSH lyrics. Here you will get LXSH Warning Shot 2 lyrics LXSH.
Indian rapper LXSH drop another song titled Warning Shot 2 on his youtube channel and other music streaming platform.
The song Warning Shot 2 is written by LXSH and music produced by X Zeus.
Warning Shot 2 LXSH lyrics detail
Following are the details of Warning Shot 2 song in table.
| | |
| --- | --- |
| Song | Warning Shot 2 |
| Rapper | LXSH |
| Music by | X zeus |
| Written by | LXSH |
Warning Shot 2 song Credits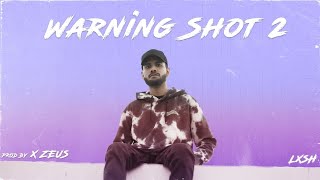 LXSH Warning Shot 2 lyrics
Pasand hai tumhe kya hype?
Mujhe na pata kaun sunega mujhe ya karega yaha pe like
Puri life maine kari hai fight
Kam mere views par karunga _ rona ni
Gale me dalunga nakli sona ni
Logo ko pasand hai meri intelligence, lekin fauj me mujhe bharti hona ni get it?
Chalta mai apni hi dhun me
Aaya na kisi ki sunne yaha
Jab jebe thi khaali bas milti thi gaali tab madad na kari thi tumne
Mujhe sab yaad hai rakhi hai list
Shoot karu jaise Ronaldo karu na miss
Hai goal pe dhyaan ye bewajah bolte naam
Par inhe na karu mai diss
Thankgod maine jeeta yaha khud sab
Maidaan kiya Fatej jaise Nusrat
Maine khola jabse gala hogaye chup sab
Tola jala laundo ka to mite inke dukh tab
Jaari hai roj ye practice
Video hai cost effective
Khele ni dost se tactics
Sunta mai roj ek whack diss
Karna chahte mujhe ye blacklist
Mic pe aate jo muh uthaake
Aise rappers ko tum muh lagaate
Besura gaate par gungunate
Labels me aake fir gum ho jaate
Asli ki reach hai kam
Viral hone ko naachenge reels me hum
Hori hai feel khatam
Game me hori hai feel khatam
Bhoot chada mujhpe karo jhaad fook,
Main to fooku rappers han tu jaake maal fook,
Sir pe tha nishana mere gaye ye kitni baar chook
Badlega na sach chahe bolo jitni baar jhoot
Sher bante saare jaisi jaate andar chaar ghoont
Bars maare mere to hai jaati inki saans toot
Alag mera aaj mood, rappers lage fast food
Hone waali maar koot, karun inhe aaj shoot
Karta na property dealing par UK sabse jyada real hai state (real estate)
Music se milti hai healing, mai pissed off fir bhi feel karu great
Dost hai karte drug dealing, mai karun na snitch khali facts karun state
Pahado me baitha I'm chillin' par music se fir bhi na leta main break damn!
Rhyme ye karti hai breakdance,
Kamata mai rupay na dollar par fir bhi har baari dekho I just make sense
Door kare maine fake friends
Jitno ne switch kari side un sabhi logo ko I just wanna say thanks
Dekho tum kaise mai jeetu ab bina kare hue apna koi change plan
Drop kari maine underrated, par najre na feri kisi ne
Tera fav rapper overrated hai kya bola hai usko kisi ne?
Tu sunega fir jaake wahi sab trash aur bolega mujhko tu full support
Wo jamke kamaega cash aur talent ka tum jaise log doge gala ghot
Karna yaha pe commentary chor de
Maine kari hai chadaayi Tenzing Norgay
Din raat chale kaam saare mehnati londe
Meri pen kare kill ise felony bolte
Jelousy bohot hai bhari padi logo pe gaur se
Mai to dekhun sabhi ko, har jagah pe opps hai
Yaha brutal hai log mujhe bhi na remorse hai
Kare muh par jo fraud aise bande bhi bohot se
LXSH kar tu collab iske saath, ya sign ho ja xyz label se
Agar drop karu apne channel se music to sunoge na kya mujhe dhang se
Tumhe laga meri motivation hogi lose, par aag to bachpan se
Bhari padi meri andar ye hunger na hoti khatam rehna sambhal ke bich
Independent karna grind nahi asaan baat
Mujhe karoge salute tum 5 saal baad
Aage rakhun apni baat saaf aaj
Industry ko mai nahi aata raas
Duniya me 7 ajoobe par flow mera 8th wonder
Tum karte raho mujhpe doubt dikhaunga tum sabko great bankar
Music se dikhaya pet bharkar
Mai clocked in jaise paid worker
Chadne deta na mai hate sir par
Beat pe kardiya straight murder bich
End
You can read lyrics with playing Warning Shot 2 Song Music Video.
If you find any Mistake or missing in Warning Shot 2 song lyrics then please tell us in the comment box below we will update it as soon as possible.
Hope You Enjoyed LXSH Warning Shot 2 lyrics please explore our website Aslihiphop.com for more Warning Shot 2s lyrics.
Warning Shot 2 is really a great track by LXSH if you like this Warning Shot 2 song please share this song lyrics with your friend circlte to support LXSH.
FAQ about Warning Shot 2 Songs
Below are some frequently asked questions and answers related to Warning Shot 2 song.
Q1. Who sang the Warning Shot 2 Song?
LXSH sing the Warning Shot 2 song.
Q2. Who wrote the lyrics of Warning Shot 2 song?
Q3. Who produced the music of Warning Shot 2 song?
Follow AsliHiphop on Our Social Media.
Facebook – https://www.facebook.com/hindiraplyrics
Reddit – https://www.reddit.com/user/hindiraplyrics
Pinterest – https://www.pinterest.com/hindiraplyrics