In this post, you will get Qisse Shogun lyrics. Here you will get Shogun Qisse lyrics.
Hiphop rapper Shogun release another song titled Qisse on his youtube channel.
The song Qisse is written by Shogun and the music is produced by @prod.misfit9758 .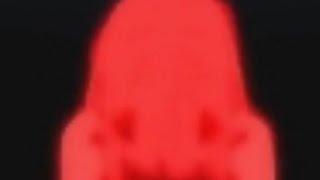 Shogun Qisse lyrics
Hook
ROKU INN HAATHON KO
KIYA HUA UNN WADON KO
MEHFUS
KAISE ASMA KE YE BAARISHEIN
AAKE FIR CHALTE RAHE
QISSE
Verse 1
KITABEIN KHULI JAISE KHULI MERI AAKHEIN HAI
SAWAL KHUDA SE YE HAAT KYUN KAAPE HAI
NARAZ ZAMANA YE SAAJISHEIN HAI MERE LIYE
URUZ SE YE DUA KARE MERE SAAMNE HAI
PAL KI KHUSI MERI PALKO PE NAHI HAASIL HAI
AASUEIN GIRTA JAISE BHARTA SAMUNDAR HAI
BAATEIN HAAN KARKE SOYA PILLS LEKE HAATON MEIN
KHUSBU YE MAUT KI HAAN JAAN LEKE HAASIL HAI
MAUSAM DHOOP KA YE BAARISHEIN NAHI HUA THA
QHAAHISHEIN MERE KABHI PURI NAHI HUA THA
KAAFIR ZAMANA YE DUKH DETA BHARKE
MAUT KE PITARA YE ZINDAGI JUA THA
BADAN YE KAAPTE AUR ROOH MERA SOTA RAHA
HASRATEIN ADHURA RAKH KE DIL MERA KHOTA RAHA
WAISE MAI ROTA NAHI RAATON MEIN AKELE BAITH
AAJ YE AASU MERE BADAN KO BHIGOUTA RAHA
DARD KI BAAT ABHI ATA REHETA SHAYARI MEIN
PAR NA PAATE LOG LIKHA JO HAI DIARY MEIN
HAS KE HASEENA CHOR KE HI CHALI GAYI
GHARWALE DEKH MUJHE RO DETE DAYRO MEIN
HISAAB USUL HOGA AAJ MERE MARNE BAAD
JAISE MAI SHAYARI SE RAAT BHAR KARTA BAAT
KHOYA THA KHUDME JAISE KHOYA HOO MAI SAPNO MEIN
AAJ BHI ZINDAGI DIKHTA MUJHE WOH RAAT
PAGAL MAI GHAR KE LIYE AISE BAN CHUKA THA
JAISE BOJH HOON GHAR KE LIYE GHAR THA MERA CHOOT GAYA
DUSHMAN BHI BOL GAYE MIJHE KE AKELA
TABHI MAARNE KA MUJHE NISHANA INKA CHOOK GAYA
HOOK
ROKU INN HAATHON KO
KIYA HUA UNN WADON KO
MEHFUS
KAISE ASMA KI YE BAARISHEI
AAKE FIR CHALTE RAHE
QISSE
End
Qisse Shogun lyrics detail
Following are the details of Qisse song in table.
| | |
| --- | --- |
| Song | Qisse |
| Rapper | Shogun |
| Music by | @prod.misfit9758 |
| Written by | Shogun |
Qisse song Credits
You can read lyrics with playing Qisse Song Music Video.
If you find any mistake or missing in Qisse song lyrics then please tell us in the comment box below we will update it as soon as possible.
Hope You Enjoyed Shogun Qisse lyrics please explore our website Aslihiphop.com for more Qisses lyrics.
FAQ about Qisse Songs
Below are some frequently asked questions and answers related to Qisse song.
Q1. Who is the rapper of Qisse song?
Shogun sings the Qisse song.
Q2. Who is the writer of the Qisse song?
Q3. Who is the music producer of the Qisse song?
Q4. Who did the mix-master of this song?
Qisse is really a great track by Shogun if you like this Qisse song please share this song lyrics with your friend circle to support Shogun.