In this post, you will get At The Top Talha Anjum lyrics. Here you will get Talha Anjum At The Top lyrics.
Hiphop rapper Talha Anjum release another song titled At The Top on his youtube channel and other music streaming platforms like Spotify, Apple Music and Amazon Music.
The song At The Top is written by Talha Anjum and the music is produced by Umair.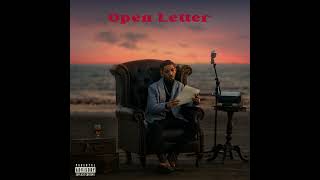 Talha Anjum At The Top lyrics
Yeah, yeah, yeah (fake)
It's your boy (I don't know)
Let's get to it
hm-mm
I'm at the top
I'm at the top, mujhe khof sirf rab ka hai
Wo mujhse bhi upper wo mujhpe nazar rakhta hai
Wo ye mansoobay sunkay beshak mujhpe hasta hai
Be-hisaab dekay faraakh dili parakhta hai
Wo jaanta hai farash ke khuda mere khilaaf
Wo meri khaatir aasmaan khaali rakhta hai
I did this rap shit for kids with dreams you see
Waqt ki fitrat yehi ke wo badalta hai (Ahan)
Ab gang move karay double figures mein
I could fly with these wings mere liquor mein
Fat stacks pile up hon thousands ke bills mein
Got that party going on Margalla Hills mein
They wanna see me fall off lekin mein pretty slick
I'm Nas like tu Lil Nas go suck a dog
Who drop the most hits
Who hits the most slicks
Mein urdu rap ka Mos Def
Wo mustahiq is flow kay
So don't play with my dawgs
They'll rip y'all to pieces
So fake peace
Let me show you what beef is
Beef is jo gang phoray Kolachi pe sea side
Jab gang score karay chhotay pooray 2 KGs ayen (Word)
Kia wo kabhi le sakay ye spot mera
They don't pray enough akela nahi ye God mera
Moo maangay daam my word is currency
Khuda meherbaan kami nahi uskay karam ki (Yeah)
Career kitnay khaye I don't talk about it
I'm like, ye inki qismat meri kia bisaat hai
10 saal diye game ko sachai se
Wo bhool gaye yahan tajurbay ki kia auqaat hai
Kher, what's done is done
Sometimes all this rap shit is too much fun
Ye koi game nai hai
Jahan you take your pick
J said karachi mera so get off my deek mother-fakeers
End
Downers At Dusk Lyrics Talha Anjum
At The Top Talha Anjum lyrics detail
Following are the details of At The Top song in table.
| | |
| --- | --- |
| Song | At The Top |
| Rapper | Talha Anjum |
| Music by | Umair |
| Written by | Talha Anjum |
At The Top song Credits
You can read lyrics with playing At The Top Song Music Video.
If you find any mistake or missing in At The Top song lyrics then please tell us in the comment box below we will update it as soon as possible.
Hope You Enjoyed Talha Anjum At The Top lyrics please explore our website Aslihiphop.com for more At The Tops lyrics.
FAQ about At The Top Songs
Below are some frequently asked questions and answers related to At The Top song.
Q1. Who is the rapper of At The Top song?
Talha Anjum sings the At The Top song.
Q2. Who is the writer of the At The Top song?
Q3. Who is the music producer of the At The Top song?
Q4. Who did the mix-master of this song?
At The Top is really a great track by Talha Anjum if you like this At The Top song please share this song lyrics with your friend circle to support Talha Anjum.