Hiphop rapper Talha Anjum drop another song titled Glass Half Full featuring JJ47 & Talhah Yunus on his youtube channel and other music streaming platform. Here you will get Talha Anjum Glass Half Full lyrics Talha Anjum.
The song Glass Half Full is written by Talha Anjum and JJ47 & Talhah Yunus and music produced by Umair.
In this post you will get Glass Half Full Talha Anjum lyrics or Glass Half Full lyrics Talha Anjum or Glass Half Full JJ47 & Talhah Yunus lyrics or JJ47 & Talhah Yunus Glass Half Full lyrics JJ47 & Talhah Yunus .
You can read lyrics with playing Glass Half Full Song Music Video
Glass Half Full lyrics Talha Anjum
Bikhre huwe pata nehi kya kya roz chale
Tu hai ni toh hain nehi rock's chale
Tu gya toh maza hii ni mehfilon mai
9mm sirf gang talk chale
Tujhe pata saath mere log bohut chale
Chote log bhi dilon pe khot chale
On the own zone doubt kuch pata hi ni
Mujhe ghar pahuchati dua warna saath maut chale
Dil dadan fir bhi jaam dhundhta hai
Kyun ye suraj se mukhatib jya
Ye shaam dudhta hai
Wo toh roz kare mehnat
Inaam dhudhta hai
Bare kaam kiye bina bada naam dhudhta hai
Lekin mazza hai hi thakaan mai
Ye lafz bane dard jaisa rehta presaan mai
Gulshan ke phool murjhane ko pahuche
Mai aksar bhool jaata paani daalna guldaan mai
Cheejein rehti ni dhyaan mai
Smoking too much dhuaa bhara hau makaan mai
Sidhi tarah bolu karta asaan mai
Main badi baatein kar hi nehi paata apni saan mai
Woah, Bhule apna na aap hum
Aksh dekhene ko hame aaine zaroori hai
Sab uljha jaise ddor koi
Tabhi kehta hu mujhe jinay zarroori hai
Likhne betha toh sirf gum nikla hai
Rooh meri kabz jkya ye dum nikala hai
Maine jab bhi mai likha wo hum nikala hai
Bana ye mukkadar jab kalam nikla hai
Ye karam nikala hai
Hum batate firey
Woh sunne ke sokeen hum gaate firey
Gum itne hue hum chupaate firay
Tum todte raho hum nibhaate firey
Aaj likhenge kitaab fir
Kalam naraaz kehta aa gayi na yaad fir
Shaayar bane teri khatir
Wahi khwaab wahi jurm wahi kaatil
Duniya se aazis toh baadal banaate
Ye taare chamakte hum lehre milate
Kho chuke apne apno ke liye gaate
Har mehfil sajaate, par andar se yaadein
Aaj bhi lage aise jaise mere saath tu
Kehte mujhe star magar mere liye star tu
Bache na koi aarzoo
Jab khwabon mai besumaar tu
Yaaro ka yaar apne yaaron k liye jaan dun
Sabse chota sabse zyada zimmedaariyan
Zamana ro padega choro ye kahaniya
Aansuon ko khud aankhon se chupa liya
Samjhe mene khud ko pathar ka bana liya
Kandhe bhaari itne rakhega koi haath kyu
Hum doobe tere peeche care girte ko yun haath dun
Iske kala pe hai fakar magar
Duniya se naraaz hoon
Naa samjhe meri baat toh
Kyu lafzon ka mohtaaz hu
Mai tanha is sehar mai zakham ye gehra
Khud bharne dein
Jab log hi munafik toh
Chehre se padh lete
Sidhi lagate or unko bhi chadne de
Basti ujagar mere sirf gujarne se
Rahon se wakif toh wapis bikhrane de
Lafz ke taazir hain soda toh kar lete
Hip-hop ki khatir hum ulfat main mar mite
Adab benaseeb ye
Ajab sa adeem mai
Sayad khuda ke karib mai
Alag dikhta is bheed mai
Na raha saaya jiske liye dekhe khwab bade
Lahu bahaya hai tabhi toh aaj bebaak khade
Dilon ki jabaan bane
Sochon ko aazaad kare
Are wanna flow aaja zindagi ki baat kare
Sabar bada kadar hoti sabko baad mai
Siyahi se jala denge kalam mai itni aag hai
Muntazir in taaro ke jawaab ke
Jaagu saari raat mai
I drink the pain way
Pray for the better days
Zindagi ki jail mai
I hope that still same (mmm amout)
Mere gam mere gusse pe ab haavi rahe
Aankhein jaagi rahe soche baagi rahe
Wo rahein toh nahi rahi par hum toh
Hum hi hain na
Hum toh tere hum raahi hum tere hum raahi rahe
I fu*k with this verse ki ye khud hi kuchh bol de
I ye dil ki tizori band ki raaz kuchh khod de
I zehan jain bro
Isse na rihayi mili
Saara sehar mera gawah fir bhi na gawahi mili
Kagozon ko jo siyahi mili
Kitne logo ko meri jaat se hosla afjaayi mili
Thank god
Khuda bada baadshah
Wo khuda mujhe rag rag se bhi jaanta
Meri sobat mai bathe hi na jealousy
I hope my brothers gift be
With I could never be
Mai JJ47 or TY bethe dard ki rymdy
The bottle emty it's hurt
I'll be you let go, you let be
Toh socho ab mai kya karun
Glaass half full ab mai isme kya bharun
Urdu rap mera dil or mai uski sehrag hun
Nazar ye badalte hain yahan pe ladke ku baku
Inkko kya khabar unke hakk mai kitna behatar hun
Ek din mai legend dusre din mai unka dusman hun
Dono suraton mai lena pade mera naam
Mai dono suraton mai karun kabhi kalaam
I'm on sh!t ye focus kabhi toota nahi
Life on the edge I wanna go
Par mai kuda nahi
Mere junoon ko jahil samjhe shock kyu
Sab kaan lagaya still nobody to talk too
Sabse yaad gaar raatein sabse zyada bewerd
Sabse bade gam hi dete sabse zyada himmat
Sabse bada nahi hu ghar ka par hu bada sabak
Sab batate meri maa ko mujhpe bada fakar
Like already did not know
Kitani dekhi presaani
Ya karam or nawajisein banawati hum the hi nahi
Toh chutiye bhi na bane
Industry meri dost nahi wo chahe mujhse na mile
Mere yaaro ka is sabar silah mile
Mai kitna kush-kismat
Khada hu wapis maa mile
Ye ristey wapis na mile
Jab megafeer mai jaa mile
Ye bheed hamare liye or ab hum isme shamil hai
End
If you Find any Mistake or missing in Glass Half Full song lyrics then please tell in the comment box below we will update it as soon as possible.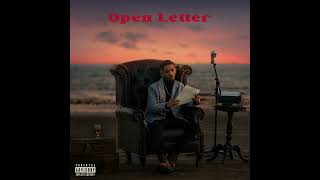 Hope You Enjoyed Talha Anjum Glass Half Full lyrics or JJ47 & Talhah Yunus Glass Half Full lyrics please explore our website Hindiraplyrics for more Glass Half Fulls lyrics.
Glass Half Full Song Details and Credits
| | |
| --- | --- |
| Song | Glass Half Full |
| Rapper | Talha Anjum and JJ47 & Talhah Yunus |
| Music by | Umair |
| Written by | Talha Anjum and JJ47 & Talhah Yunus |
Glass Half Full song Credits
FAQ about Glass Half Full Songs
Below are some frequently asked questions and answers related to Glass Half Full song.
Q1. Who sing the Glass Half Full Song?
Talha Anjum and JJ47 & Talhah Yunus sing the Glass Half Full song.
Q2. Who write lyrics of Glass Half Full song?
Talha Anjum and JJ47 & Talhah Yunus
Q3. Who produced the music of Glass Half Full song?