In this post, you will get fakek love MC Stan lyrics. Here you will get MC Stan fakek love lyrics.
Hiphop rapper MC Stan release another song titled fakek love on his youtube channel and other music streaming platforms like Spotify, Apple Music and Amazon Music.
The song fakek love is written by MC Stan and the music is produced by MC Stan.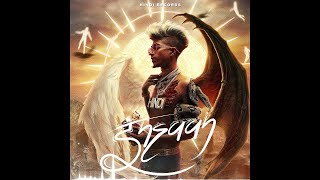 MC Stan fakek love lyrics
Yaahhhh
Huhghhhh…..
Terko nahi meri garaj thi
Merko nahi teri garaj thi
Karri kyu maskari?
Terko meri garaj thi
Tu meri panoti
Kayko tu merepe barasti?
Tu saari me saras thi
Kara maine tere pe bharosa
Kara tune break up
Kara tune, terko ni jabardasti thi
Sab teri marsi thi , marsi thi marsi thi
Terko meri garaj thi
Jab mere tu purus me pass mere dhani thi
Ghaat baani
Samjhti kabhi ni tu
Ni, kabhi ni tu
Samjhthi kabhi ni tu
Dil mera… Kaha par hai? Kaha pr hai?
Samjhti kabhi ni tu
Phir, samjhti kabhi ni tu..
Yehhh..
Na mere pass mera soul
Na mere pas mera kaha pr hai dil…
Yaha pr hai , vaha pr hai
Kabhi ni tu , pass mere kabhi nii thi
Kaha pr hai?
Kaha pr hai?
Eyyh
Listen up baby gurl
Vooo..
Haa! Mai dekh terse dekh pyaar karu
Lekin tu mujhse kabhi nahi
Kaise dekh tere liye char karu
Lekin tujhse mai dur abhi sirf
Tujhe nahi , kabhi nahi pyaar ki dekh chahat
Toh chorh dur ki baat vo chorhh…
Maattt
Mera dil tere pas meh kabse
Mat mera dil
Mera dil mera tere pas hai….
You might also like
Basti Ka Hasti
MC Stan
Insaan
MC Stan
Bitch
MC Stan
I love uh boo
End
fakek love MC Stan lyrics detail
Following are the details of fakek love song in table.
| | |
| --- | --- |
| Song | fakek love |
| Rapper | MC Stan |
| Music by | MC Stan |
| Written by | MC Stan |
fakek love song Credits
You can read lyrics with playing fakek love Song Music Video.
If you find any mistake or missing in fakek love song lyrics then please tell us in the comment box below we will update it as soon as possible.
Hope You Enjoyed MC Stan fakek love lyrics please explore our website Aslihiphop.com for more fakek loves lyrics.
FAQ about fakek love Songs
Below are some frequently asked questions and answers related to fakek love song.
Q1. Who is the rapper of fakek love song?
MC Stan sings the fakek love song.
Q2. Who is the writer of the fakek love song?
Q3. Who is the music producer of the fakek love song?
Q4. Who did the mix-master of this song?
fakek love is really a great track by MC Stan if you like this fakek love song please share this song lyrics with your friend circle to support MC Stan.