In this post, you will get Bellopia Bella lyrics. Here you will get Bella Bellopia lyrics.
Hiphop rapper Bella release another song titled Bellopia on his youtube channel and other music streaming platforms like Spotify, Apple Music and Amazon Music.
The song Bellopia is written by Bella and the music is produced by UZI.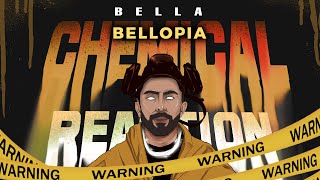 Bella Bellopia lyrics
(HOOK)
Jaanwar mene jaga Diya
Ye mera Bellopia
Ye mera Bellopia x 2
(VERSE)
Kata do saal karawas
Mai mukke baaz kardu do mukke mein matha jaam
Tujhse cheenu teri rooh ja tu nangi jaan
Jo Kalakaar Kalakaar ki hi Ghote saans
Vo Kalakaar ni vo saanp kardo tadipaar
Ye bole gaano mein ye banna chahte Taliban
Toh Mai bhi fauji khada sarhad pe di goli maar
Mai sunta Travis Scott daru peeke Babbu Maan
Kardu Galiyan Jaam hu mai Shahrukh Khan
(HOOK)
Jaanwar mene jaga Diya
Ye mera Bellopia
Ye mera Bellopia x 4
(VERSE)
Bas apne logo ko tu Marta dekh
Ya hasil karle Jo bi chahiye kahi na ghutna taik
Han Bombay circle Kara call
Show tha Pune mein
Mai pushpa nai mein bella
Fr bhi kahi na jhukta bey
Hai lal batti sir pe Dushman mere on their knees
Mai dera seekh inse gaano ki ni lera fees
Mai lagta dope neche baggy uper ho kameez
I bounce back everytime meri mehnat dekh
Ye ladke jalte mujhse kehte acha hai naseeb
Gaane playlist mein lata nahi
Janta jarurat padne deti nahi
Logon pe hai kabu palia
Khudko kya banalia ye mera Bellopia
(HOOK)
Jaanwar mene jaga Diya
Ye mera Bellopia
Ye mera Bellopia x 4
End
Bombay Circle Lyrics Bella Akeli Awara Azad Lyrics King Kendrick Wala Gana Lyrics Bella Chemical Reaction Lyrics Bella
Bellopia Bella lyrics detail
Following are the details of Bellopia song in table.
| | |
| --- | --- |
| Song | Bellopia |
| Rapper | Bella |
| Music by | UZI |
| Written by | Bella |
Bellopia song Credits
You can read lyrics with playing Bellopia Song Music Video.
If you find any mistake or missing in Bellopia song lyrics then please tell us in the comment box below we will update it as soon as possible.
Hope You Enjoyed Bella Bellopia lyrics please explore our website Aslihiphop.com for more Bellopias lyrics.
FAQ about Bellopia Songs
Below are some frequently asked questions and answers related to Bellopia song.
Q1. Who is the rapper of Bellopia song?
Bella sings the Bellopia song.
Q2. Who is the writer of the Bellopia song?
Q3. Who is the music producer of the Bellopia song?
Q4. Who did the mix-master of this song?
Bellopia is really a great track by Bella if you like this Bellopia song please share this song lyrics with your friend circle to support Bella.