Indian rapper Krsna drop another track titled Fall Off extended on his youtube channel and other music streaming platform. Here you will get Krsna Fall extended Off lyrics Krsna.
The song Fall Off is written by Krsna and music produced by Kapellmaister.
In this post you will get Fall Off Krsna lyrics or Fall Off extended lyrics Krsna.
You can read lyrics with playing Fall Off Song Music Video
Fall Off extended lyrics Krsna
[Intro]
Yo
They think I'm about to fall off
Bolre hai KR$NA ki hype khatam ho rahi hai bro
KR$NA ki hype toh bas beef se aayi thi
(hahaha)
[Verse 1]

Hype bane jabse meri hype bane
Life me na mile mujhe, mere sage bhai bane
Mind kare par kabhi na grind kare
Genocide lage jab mic pe meri thodi vibe bane
Killer bars aaj, mujhe Bhide paanch saat

Unke mille yahan laash, ye na mereliye khaas baat
Mile yahan naag, dil he aaj saaf
Har kill hai vardaat, mera skill hai shandaar

Gand fadh, karoon me tandav chal, charoo me chand ab
Karoon me kaand ab kal
Chahiye beef, banoo me sand ab, toddu maidan
Ab bane kyun janwar sab? lage kyun Bandhav Garh?
Har beat pe killer bana marzi se
Cold mera flow toh shabd bhi mere barfeele
Chahiye inhe smoke, toh lo banoonga charsee me
Baatein karke jo provoke kare wo barfi hai

Inke barre fikar na hai khaas
I might kill 'em with the venom, when I hit 'em in the heart
I'm Developing a rhythm, n I get em with the bars
Ye to sentimental rappers Inka Jigar nai hai hard
Ooof, I'm on to the next

Gentleman I'm killing these rappers that want to test
Murder instrumentals, fir karoo na zyaada flex
Inhe kabar me sula doo, see I put 'em all to rest
Ye to bhai

Karta rahoonga me day or night
Move, Thoda dey do side
Bhage mere aage
Jaise ye off-side
(Oooh)
Hum me fark hi hai yun
Dekh ke mujhe teri jalti hai, kyun?
Baat chali – farzi hai tu
Dil mera cold, pooche sardi hai kyun?

Aaj kal Saare bane mere critic
Kare badi baatein but they can never live it
Agar li hai mene side, then I ride to defend it
Label dekhe mene bahaut but the grind is independent

Came back
Jab inhe lagne laga that i'm finished
Itne saal ki mehnat, kare judge in a minute
Mere wajeh se behtar kare ye gande se lyrics
Inke dhande hai gimmick, ye to bande hai timid
Back to back ye fact, meri limit nahi
Karta hoo track pe attack with ability
Fact toh ye whack hai, me rap ka epitome
Act kare mad, But they actually feeling me

Mujhe Aksar, bolte the buss kar
Rah me dat kar, gaya nahi daftar
Har avsar pe lagta me afsar
Ye pen militant, har akshar hai lashkar

They thought I'm bout to fall off
Now they got plans they gotta call off
Came in the game with a 12 gadge pump
That's a gun that's sawed off

They thought I'm bout to fall off
Now they got plans they gotta call off
Said my flow kinda hot, but I ain't tryna talk
If she don't take it all off
(Extended)
Hold On, Kill it Once More
KR$NA on the mic and he bringing some war
Why they facking around n why getting involved?
I was doing this shit when they were swimming in balls,
oh no, hype bane jabse meri hype bane
Shakal se Joker inko laga ye dark knight bane
Snake pit, toh lagne laga ab viper me
Choo na paye mera level 6 rapper cypher me
Jo bhi maine socha maine kiya (Ooh!)
Mere career jitna nahi jiya tu
Inki story dekho karoo react kyun?
Inke gaane sune lage chee, aakh thu
Living under my shadow and challenge me (no)
Since 19 been hotter than jalapeños
They ain't never with it, never sticking to the G-Code
Leave 'em with a black eye, singing flipino!
Bebot bebot, mere level pe to, yahan na hai koi, ye to settled hai bro!
Dhakka diya to fir devil hai bro
Now i'm back on my bullshit, let ting you know!
I ain't gonna Fall Off
Seedhe Maut Nanchaku Lyrics Mc Stan, Batman Lyrics Krsna
End
If you Find any Mistake or missing in extended Fall Off song lyrics then please tell in the comment box below we will update it as soon as possible.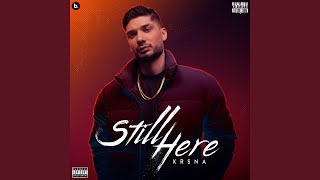 Hope You Enjoyed Krsna Fall Off lyrics please explore our website Hindiraplyrics for more Fall Offs lyrics.
Fall Off Song Details and Credits
| | |
| --- | --- |
| Song | Fall Off extended |
| Rapper | Krsna |
| Music by | Kapellmaister |
| Written by | Krsna |
Fall Off song Credits
FAQ about Fall Off Songs
Who sing the Fall Off Song?
Krsna sing the Fall Off song.
Who write lyrics of Fall Off song?
Who produced the music of Fall Off song?