Indian rapper Raichu drop another track titled Bunty Records on his youtube channel and other music streaming platform. Here you will get Raichu Bunty Records lyrics Raichu.
The song Bunty Records is written by Raichu and music produced by WHITEEYEZ.
In this post you will get Bunty Records Raichu lyrics or Bunty Records lyrics Raichu.
You can read lyrics with playing Bunty Records Song Music Video
Raichu Bunty Records lyrics
drill lyrics
Kirrrrerr
Lessss goooo
Maru teri beech bazaar mein
G samabhaal ke
Bars maru chupenge dhaal mein
Chalti chaal mein
Rapper kare mujra bar mein
Banke star ye
kara drill 3ri baar hain
Abki baar m
karu kill tujhe bitalunga meri zindagi bars mein
Ye na manega pyaar se se
Iski marunga pyaar se
Kyunki jada hard use dard kafi hona hai
Iske chapri aake karenge fir mic pe fart hai
Bhot jada m high
Dajyu tera reta pahaad mein
Pele real life ji g sale banayo badme
Tere 7 men dead une dhundiyo stars mein
Mene pele he hai bola dajyu reta mars mein
Label ke charee uda dunga
Goli ye wanted
Mein Shot nahi miss karta
bharti kare tune rappers jo sare
Wo Rapper kyun raftaar ko diss karta
Facts
Inpe dent kafi dene laudne swift dezire se
Gane fake life alag sare bande ye lier hain
Mere subs sare real sare luande ye fire hai
Isne dislike karne ko laude karwee hire hain
Bhai hellaac muje pata tujhe halak m pasand hai
Leking nechee se m fadu waha gahera jhakam hai
Iske launde ko 13 se bawaseer ka sitam hai
Tabhi video m paav launda hilata ye kam
Tuje diss karu kabhi ye rakhna galatfehmi ni
Ye gale kare choke kayuki muh m bhari chaini hi
Ye Claim kare leke baithe hip hop ki ye kursi
Bete kismat teru thi sahi mene aab tak cheeni nahi
Tere label ki mar ke kar dunga teri bohni bhi
Sare drill rappers honge paida koookh rahegi sonni nahi
Label chala re ho dhang se chaalo
Tere balak tu aur teri public warna jeene nahi
End
If you Find any Mistake or missing in Bunty Records song lyrics then please tell in the comment box below we will update it as soon as possible.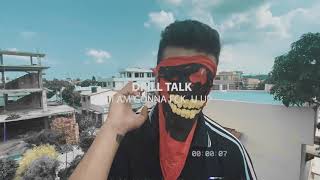 Hope You Enjoyed Raichu Bunty Records lyrics please explore our website Hindiraplyrics for more Bunty Recordss lyrics.
Bunty Records Song Details and Credits
| | |
| --- | --- |
| Song | Bunty Records |
| Rapper | Raichu |
| Music by | WHITEEYEZ |
| Written by | Raichu |
Bunty Records song Credits
FAQ about Bunty Records Songs
Who sing the Bunty Records Song?
Raichu sing the Bunty Records song.
Who write lyrics of Bunty Records song?
Who produced the music of Bunty Records song?