Pakistani rapper Hasan Raheem drop another track titled Nazro on his youtube channel and other music streaming platform. Here you will get Hasan Raheem Nazro lyrics Hasan Raheem.
The song Nazro is written by Hasan Raheem and music produced by Abdullah Kasumbi.
In this post you will get Nazro Hasan Raheem lyrics or Nazro lyrics Hasan Raheem.
You can read lyrics with playing Nazro Song Music Video
Nazro lyrics Hasan Raheem
Realme for the masses
Young players never mask it
All i really wanna ask is do
You want a king in a casket
Samjhlo kay ye aik sign
Times's here for you to shine
Trendy meray ye designs
Goals sarey ye aligned
Main aoun full speed that
You'll be getting in need
Am i the reason why all of you
Are refreshin your feeds
Baad main sawaal paochain
Cheezain mujhay abhi soojee
Na chalein teray idhar parchay
Desi londa main nai boujee
Kiya apney liye never did it for the clout
Hoshiyaari na dikhana i was once a scout
Ab ye larkay sarey chahtey lena mera route
Sai say bharun inki plaitain then i'm out.
With a Narzo in my bagpack
Feelings overboard i can't let you cash that
Main aoun full speed thats what you need right
Now
Classy cant leave my hands empty
Sick flows meray get you off the seats
Zamana sun raha hai ab
Stay close peeps you're in for a treat
End
If you Find any Mistake or missing in Nazro song lyrics then please tell in the comment box below we will update it as soon as possible.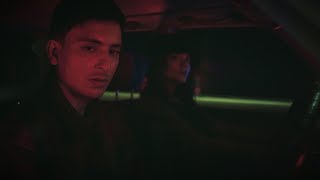 Hope You Enjoyed Hasan Raheem Nazro lyrics please explore our website Hindiraplyrics for more Nazros lyrics.
Nazro Song Details and Credits
| | |
| --- | --- |
| Song | Nazro |
| Rapper | Hasan Raheem |
| Music by | Abdullah Kasumbi |
| Written by | Hasan Raheem |
Nazro song Credits
FAQ about Nazro Songs
Who sing the Nazro Song?
Hasan Raheem sing the Nazro song.
Who write lyrics of Nazro song?
Who produced the music of Nazro song?