Indian rapper Mc Insane drop another song titled Know Me on his youtube channel and other music streaming platform. Here you will get Mc Insane Know Me lyrics Mc Insane.
The song Know Me is written by Mc Insane and music produced by Christo-zy.
In this post you will get Know Me Mc Insane lyrics.
You can read lyrics with playing Know Me Song Music Video.
Mc Insane Know Me lyrics
10 baat bole sab kiski shunu🦻🏻
Tere saath sapne main kese bunu
Na hua he mere bhi saath kabhi achaa 💔
par aaj bhi yaara main tujhe chunu🚶🏽
Takkat nai kisme kiski yaadon ko duur karien🫂
kyu na hum bhi apne nafrat ko duur karien
rok nahi sakte hum , logo ko jaane se🏃
saamne hi the mere aaj mujhse duur khare🧍🏻🧍🏻‍♀️
rakhti ho ego , main rakhta hu sabar 💙
baatien nai hoti par rakhta hu khabar✉️
koshish bhi kiya nai kar paya duur
unfollow karke fir follow bhi khud🕊
jaruri he mujhe tu kisi inaam se bhi🏆
pyaar aata terepe bas tere naam se hi
pita hu feelings ko apne main shaam se hi💨
pohchunga tere tak main apne kaam se hi
waqt thoda doge to sab hoga theek
kehne ko bohot kuch par he koi nai
milo na aakar , main tere piche pagal
tu deti he peace 🤞, jese aasmaan me baadal 🌧
tujhse kehta sorry
lautade apni jodi
kalam ki siyahi ban
likhna chahta story
nai chaiye usko loverboy
kehti ki she dont need
upar se hi jaane humko
andar you dont know me 🙁
oiii
nahi jaante ho tum mujhe
yaa na jaanne ki natak he
is paheli ko suljhaoo
bas ek baar
mujhe tum jaano
fake lifestyle inki jhuti kahani
fake insaano ki yaha jagah nai
sharam kar roti he maa tere tension se
drugs lete rapper apne maa ke hi pension se 🗡
shakal gulaab ki muh pe he kaata🌹
bhedchall karke kyu faida uthata
kaam jabbhi chaiye to pehnaate topi🧢
nai khaate ye log bhai izzat ki roti
sabhi ne ek time pe haath mera chhoda (shukriya) 🤚
is cheez ne andar tak dil ko he toda 💔
kya faida mereko dikhake ghoda🔫
mene bas bola tha real rahona
apni wajah se ye zone kare change
emorap karein hum india me wave 🌊
dekhke ye humko ab ho chuke numb
kya kare sochke ye kar rahe same💦
hindirap nai chalta bolte ye northeast pe
hindi se northeast ko laya hain notice pe 📌
emo he shit , emo he trap
emo he banda , emo he rap
jaata main ghar me jab milne ka mann🏠
Arunachal me pohcha main naharlagun 🌏
Maa khudko kehti he Mother of rising son✨
kyuki ye jannat he land of the rising sun☀️
basti ke log bole bhai mera star
nirjuli se itanagar tak ka pyaar
helipad aana tum sunday bazaar 🚁
A sector me saare childhood ke yaar
zindagi game jesi khelne ke vicecity
safar pe nikalta G se leke I city
G matlab Guwahati , I matlab Itanagar
aana kabhi Assam bro aana kabhi Arunachal
karke dikhaate hum muh se nai fekte
bhaichaara tribal nontribal nai dekhte
nashe kiye saath mere bhailog ko kiss
trip kare sab fir train kare miss 🚊
bite pal lage pyaare mujhe esa main banda
izzat du real ko esa main banda
roke khud sabko hasane waala banda
dard ko awaaz me badalne waala banda🧎🏽
ek insaan mere andar he , rehta he wo mon
wo jitna hasta khulke he wo utna hi alone 🙇
wo sabki bethke sune , koi uski shun napaye🍂
wo saath dena chahta he koi saathi ban napaye
ghar se akele , hum nikle he kaam pe
ghar bhi chalana he bete ko kaam se
achhi si zindagi dunga tujhe main
milaake nazar kehna chahta hu maa se
kandhe pe he saare paapo ki bori
apne hi aangan se paiso ki chori
sharam to aaj bhi aati he khudpe
yaad kar liye mene marne ke nuske📖
launga wo din jab , tarakki hogi download
baatein chupata nai , aake mujhe jaan lo
ban jaunga laash, to hogi afsos
insaan to sahi tha fir esa mat soch
tujhe nai parwah main hu bhi ki nai
aur mujhme bhulne ki khoobi hi nai 😶
do logo ke bich me nai chaiye dost
is bande ko pyaar nahi chaiye bas maut✔️
jaanne de sabhi ko karte hum kya the
bohot he fadak hum kya he aur kya the
esa main bana to unki wajah se jo
forever bolke hi kal chale jate
hum haste hi rahe zindagi ne di nakaar
main jese hu paani lelu sabhi ka aakar
kabhi dost pi ke saath kare dosto pe waar 🪓
kabhi dosti ka haath bane postik aahar 🛠
wo pyaar nahi he jaana jiske liye maanga bheekh
wo yaar mene khoya , jiski ikcha meri jeet
sawaal karu khudse ye kya zindagi thi ?
sab hoke bhi sab khaali ye esi zindagi thi
dikhe mujhe sab, jab bhi dekha karu aasmaan
khoon ke ye aanshu kyuki roti meri aatma
adhura he sab likhta kisse bas judaai ke
kaan sabke band meri chikhien na shunai de
na bol paayi jhhut na main keh paya saach🔮
dafan hona chahta tha tere jaane ke waqt ⚰️
Main dena chaha feelings tune distance maanga tab🕳
tujhe dekh na paunga esa socha nai tha tab
Hona to he sabhi ka the end (slattttt)
Koi kaam ka nai friendship band 👫
Meri life lage inko comedy(comedy)
Think before you say it again 🙏
mat toro na ye bond ( mat toro na ye bond)
tu jaane main hu kaun (tu jaane main hu kaun)
ab yaad bhi nai karti ho aati ho jab bhi tum town
kyu nai kehti tere life se m out 👆
choti chijo se hi hurt
choti chijo se hi khush
aur palat diya he panna
par agle main nai tu📜
nai he apni normal life
harkat se abnormal type
bina jaane kuch mat bolo
mushkil he ye emovibes👁
yaara tu yaari nibhaana
is sheher pe teri nishani he💎
main tere life ka ab ek kissa
tu meri puri kahani he
jaha bhi rehte ho rehna tum haske🙌
gale lagakar rona he kaske
bas ek baar mujhe pukaro
bas ek baar mujhe tum jaano 🤲
Know Me
End
Gandi Paro lyrics MC Insane, Indian Melodies lyrics Mc Insane
If you Find any Mistake or missing in Know Me song lyrics then please tell in the comment box below we will update it as soon as possible.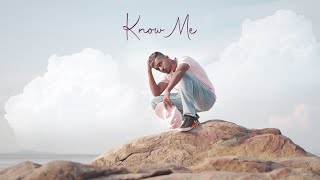 Hope You Enjoyed Mc Insane Know Me lyrics please explore our website Aslihiphop.com for more Know Mes lyrics.
Know Me Song Details and Credits
| | |
| --- | --- |
| Song | Know Me |
| Rapper | Mc Insane |
| Music by | Christo-zy |
| Written by | Mc Insane |
Know Me song Credits
FAQ about Know Me Songs
Below are some frequently asked questions and answers related to Know Me song.
Q1. Who sing the Know Me Song?
Mc Insane sing the Know Me song.
Q2. Who write lyrics of Know Me song?
Q3. Who produced the music of Know Me song?
Follow HindiRaplyrics on
Facebook – https://www.facebook.com/hindiraplyrics
Reddit – https://www.reddit.com/user/hindiraplyrics
Pinterest – https://www.pinterest.com/hindiraplyrics