Indian rap duo Seedhe Maut drop another song titled Khoj on his youtube channel and other music streaming platform. Here you will get Seedhe Maut Khoj lyrics Seedhe Maut.
The song Khoj is written by Seedhe Maut and music produced by Sez On The Beat.
In this post you will get Khoj Seedhe Maut lyrics.
You can read lyrics with playing Khoj Song Music Video.
Seedhe Maut Khoj lyrics
[Intense-Music]
[Intro: Encore ABJ]
Yaar, Bezubaan hai tu
Bezubaan hai tu
Bezubaan hai tu
Bezubaan hai tu
Bezubaan hai tu
Bezubaan hai tu
Bezubaan hai tu
[Verse 1: Encore ABJ]
Bezuban hai kyu?
Jab nawjawan hai tu
In sab ki maa ki choot
Jab khud me ek bhagwan hai tu
Samaja har disha me tu
Vo bole daag hai tu Par
Begunah hai tu
Bas bezubaan hai tu
Bas ek baat yaad rakh, ki…
Bezubani bezuban ki
Life kho
Chooske khati hu mai teri side toh
Masoomo ko bolo khud ki fight lo prashn?
Ghar ho dost ho pyar ho ya padhai
Ya vo cheeze jisse tujhko hai lagav, sab bhasm
Daba mat koi baat
Dil me bole ja dekhlenge
Aage ka hoga jo fuk it
Vaise bhi koi
Faeda ni hoga jab
Legaga zindagi hori hai sthagit
Tera kya tu fookte hi bhool jae
Cool
Guy, lekin tera khoon fir bhi hoe jaae sakhat "Jana 1 hi raah" hai ye baat bhot galat
Hai yaha 100 rah bas jana matt bhatak
Bacho ko koi bachao
Bezubaan mt inhe
Banao Khud ke faisle khud lene sikhao
You good?
[Verse 2: Calm]
Bol kaise khoju me khudko
Aur kaise bolu im good yo
Hum baatein
Dard muft me uthaaye luft log
I can't quit smoking
Apna baap hu me ditto
Ab wo
Sochte merpe paise lagane chahiye the crypto
I've been dope
Hu Spit dope se beast
Mode pe Harr modd pe
Vispot ha Jeete teen dost
Lets get it
Koi afsos nahi teeno ko
Par Santusht ni hote launde
Di poori ni pinnak todd
Jab tak Sneakers bohot mehenge
T shirt off white hai
Upar se ladka fresh ander marti jaaye vibe hai
Ye bande samjhe
Ni bhai ko Ya firr me samjha ni paaya
Acche se jaanta ni khudko
Tabhi koi aur nahi
Jaan paaya
Ye chappal pehn ke to dekh chal payega ni Bhaar jhel k to dekh sarr
Khaayega ni
Kabhi gaur karoge baat pe bohot milega janne ko mere baare me par
Abhi fayeda ni me
Me bezabaan tha
Ab hu bekarar aur besharam Hu
Beparwah aur
Thode se gusse se garam
Me Bezabaan tha par ab bolu bedhadak Mene khoja jo
Mujhe
[Skit: Calm & Encore ABJ]
Yo, yo, yo
Hello veere!
Kya challa hai?
Kya chalra hai?
Bhai yaar kuch ni yaar
Likh liya?
Haan bhai
Khoj liya?
Lag toh raha hai yaar
Bhai maine bhi Khoj liya bhai
Bhai boht sahi yaar!
Kaun jaara hai phir
Tu jaara, main jaara hun?
Aaja saath me chalte hai
Chal theek hai phir, bhussi bhar dete hai
Gaand faad denge bhai inki
Ho jaaye
[Verse 3: Encore ABJ & Calm]
Hai tera konsa papa
Jiski pakdae tu sutli
Jo jalte hain ban pataka
Di unki
Gaand me fooljhadi
Tu lage nunu sa mufali
Kaisa mufali
Jaisa doosri
Jagah pe na
Mila tu hai waisa chuttad
Hi Kiya naya bar set baar doosri
Saathi mera jaadugar hai Poof
Ye bhi badha karigar hai oof
Inhe bolo paani bhare kaan nahi
Inhe bolo khaana
Khaaye jaan nahi muft
Arey meherbaan nahi chahiye ehsaan kuch Arey Behka nahi
Hu me khel me khilaadi sattar
Lekar ek moje me daala pathar
Saamne waale k fir
Maara kaskar
Jaayega nahi koi yaha se bachkar mene
5 saal kiye bohot club shows
Haare bin
Khatm ho gye mere hauz khas waale din
Sab dosh daale mujhe
Afsos na
Lekin Ab hosh aaya
Tere shabdkosh maari
Muh pe santosh na hai
To me sankoch pe
Na chada
Chhepa chhaapi kar daalu kisi bhi ankush bina
Teri thali se khaane me
Mera dum ghut te raha
Mene fook aisi maari ki tera tambu gira Mehsoos Karo aur
Karo na compare
Aajate kaha kaha se leke wahi baatein Par baato me hota ni sarr
Paer Haan
Chakhenge adrak bhi bandar ab
Peda me hua to fake it up
Chakhake
Maza chakhe maze ab peelo se pare sab failaya fanda aur faasi pe fase jag
[Outro: Encore ABJ]
Teri maa ka-
Sez on the beat boy
End
If you Find any Mistake or missing in Khoj song lyrics then please tell in the comment box below we will update it as soon as possible.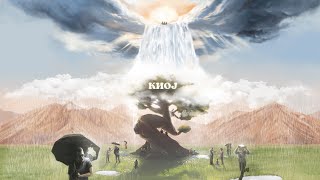 Hope You Enjoyed Seedhe Maut Khoj lyrics please explore our website Aslihiphop.com for more Khojs lyrics.
Khoj Song Details and Credits
| | |
| --- | --- |
| Song | Khoj |
| Rapper | Seedhe Maut |
| Music by | Sez On The Beat |
| Written by | Seedhe Maut |
Khoj song Credits
FAQ about Khoj Songs
Below are some frequently asked questions and answers related to Khoj song.
Q1. Who sing the Khoj Song?
Seedhe Maut sing the Khoj song.
Q2. Who write lyrics of Khoj song?
Q3. Who produced the music of Khoj song?
Follow HindiRaplyrics on
Facebook � https://www.facebook.com/hindiraplyrics
Reddit � https://www.reddit.com/user/hindiraplyrics
Pinterest � https://www.pinterest.com/hindiraplyrics