Indian rap duo Seedhe Maut drop another song titled Maina on his youtube channel and other music streaming platform. Here you will get Seedhe Maut Maina lyrics Seedhe Maut.
The song Maina is written by Seedhe Maut and music produced by Sez On The Beat.
In this post you will get Maina Seedhe Maut lyrics.
You can read lyrics with playing Maina Song Music Video.
Seedhe Maut Maina lyrics
[Chorus: Unknown]
Maina tu gaade agar
Maina tu gaade agar
Maina tu gaade agar
[Verse 1: Encore ABJ]
Charam pe
Pohocha dard mujhe marham de
Bheje me hai khaati lakh awaz
So nahi pata mai hu poori raat
Fir uth nahi pata hu mai palang se
Sharam kar, sharan de
Deemak kaate mere badan pe
Par zank ni khata hai is kalam pe
Hai Seekha agar maine lena kuch
Vo hai seekha lena kaan sabr se
Tere sorry ke aage ek magar hai
Bharosa hai tujhpe hamesha se lekin tu gaati nahi hai ye galat hai
Chapa hai ye meri shakal me
Hai khushi nahi teri chehek me
Jabse nanu ni hai saath bagal me
Bachpan gaya choot shit shit shit
Lekin ghadi cdhale jaae tik tik tik
Dar karta hai mujhе viksit
Peeche ek awaaz cheekhti hai "this is it"
Jo tu ab bhi ni aaegi to khudgarz hai tu
Mеri halat dekh tujhe sharm nahi aati?
Meri haath ki lakeere mere haath me ni hai
Tu sab jaanti hai fir bhi ni gaati (Ab maaf kar)
Ab jo hai vo hai kya karein
Kab tak khud hi se ladein
Nahi, the hum kabhi bhi sage
Tha mai tere bharose par tu thi jaha se pare
Jaha pe rehena hai vaha jaake reh
Hum hai aage kaafi badh chuke
Zindagi me par maine the tere hamesha bade
Par tu chup hai toh hum kya kare (Gaa)
[Chorus: Unknown]
Maina tu gaade agar
Maina tu gaade agar
Maina tu gaade agar
[Verse 2: Calm]
Maina tu gaade to khiske paero tale zameen bhi mere
In kaano k liye tera gussa bhi geet hai
Bola tujhe mene dard ab ateet hai
Par aage kara khud hi fake up ek aur hu me galat
Par maina suna de kuch
Ek Lori jo seedhe mitade dukh
Sur aisa jo mujhe dikhade sukh
Ha sabne gaane se hi toka
Haa teri chuppi bole wahi
Maina maina maina maina
Harr jagah mila saala dhoka
Ye teri chuppi bole wahi
Maina maina maina maina
Theek hai to mere liye na gaa ye gaana
Par apne liye gaa tu
Aur hoga jab poora to mujhe sunana
Saath fookenge ghaas phoos
Aur tujhe kya padha kya bole zamaana
Ye sab haige jhaatu
To maina tu firse suna de kuch
Ek lori jo dil ko dawa de hu besabhar aakhir
Koi isko mana lo me
Peeche padha maina gaana mai ni gaati thaana mene boli maina mai na maana haar
Aur tu bhi dheet hai maina maana mene
Kare fake up haina
Par abhi mauka to de ek
Saare mukhauto ko fek ke
Tujh jaisi tu hi hai ek
Iss dhun ko tu khudme samet ke
Maina gaana
[Chorus: Unknown]
Maina tu gaade agar
Maina tu gaade agar
Maina tu gaade agar
If you Find any Mistake or missing in Maina song lyrics then please tell in the comment box below we will update it as soon as possible.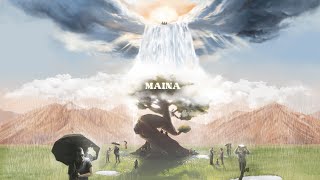 Hope You Enjoyed Seedhe Maut Maina lyrics please explore our website Aslihiphop.com for more Mainas lyrics.
Maina Song Details and Credits
| | |
| --- | --- |
| Song | Maina |
| Rapper | Seedhe Maut |
| Music by | Sez On The Beat |
| Written by | Seedhe Maut |
Maina song Credits
FAQ about Maina Songs
Below are some frequently asked questions and answers related to Maina song.
Q1. Who sing the Maina Song?
Seedhe Maut sing the Maina song.
Q2. Who write lyrics of Maina song?
Q3. Who produced the music of Maina song?
Follow HindiRaplyrics on
Facebook � https://www.facebook.com/hindiraplyrics
Reddit � https://www.reddit.com/user/hindiraplyrics
Pinterest � https://www.pinterest.com/hindiraplyrics