In this post you will get Billie Eilish Remix Raga lyrics. The song Billie Eilish Remix is written by Raga and music produced by pname.
Indian rapper Raga drop another song titled Billie Eilish Remix on his youtube channel and other music streaming platform. Here you will get Raga Billie Eilish Remix lyrics Raga.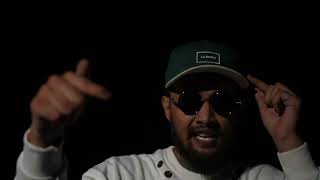 Raga Billie Eilish Remix lyrics
I feel like Rawal and Bharg sab chahiye
Ni yaha kalakaar ki kadar hai sachchai ye
Ni to hota ek raat mein safar pura bhai ye
Kaafi neende udaayi hai tabhi kari kamayi hai
Monopoly ki baas aari game mein
Chhod sari baat ab na saans aari game mein
Inspired hai ye hype se humaari dhunde short cut hai tabhi mile raasta ni game mein
ice up chains badhe price mere stage pe
Nikes hai paer pe ab cash meri Jeb mein
proud saare bhai bhi ye shaayar mere sheher ke ye sher kare shine bane fans saare desh mein
Hatho mein kalam aayi ye jaise khuda ki den hai
Panne pe giri siyahi ye gum hai aayi sametne
Lakho mein mu dikhaayi par aankhe bas focus aim pe
Samjho to hai sipaahi jabzaato ki kare dekh rekh
Delhi scene Kare sehen ni ye chochle
unity mein sath khade family hai sochle
Food for though yaha mile saare taste
Jaise 56 bhog thaal mein ho saje pet tolde
Aaj madaari mood mein naachna chari bolde
Saanp hai daale jail mein maang paare bail ye
Spark humaari soul mein Atma bhi ye gold hai
Shows ab sold out hai crowd uchhaale zor se
You can read lyrics with playing Billie Eilish Remix Song Music Video.
If you Find any Mistake or missing in Billie Eilish Remix song lyrics then please tell in the comment box below we will update it as soon as possible.
Hope You Enjoyed Raga Billie Eilish Remix lyrics please explore our website Aslihiphop.com for more Billie Eilish Remixs lyrics.
Billie Eilish Remix Song Details and Credits
| | |
| --- | --- |
| Song | Billie Eilish Remix |
| Rapper | Raga |
| Music by | pname |
| Written by | Raga |
Billie Eilish Remix song Credits
FAQ about Billie Eilish Remix Songs
Below are some frequently asked questions and answers related to Billie Eilish Remix song.
Q1. Who sang the Billie Eilish Remix Song?
Raga sing the Billie Eilish Remix song.
Q2. Who wrote lyrics of Billie Eilish Remix song?
Q3. Who produced the music of Billie Eilish Remix song?
Follow AsliHiphop on Our Social Media
Facebook – https://www.facebook.com/hindiraplyrics
Reddit – https://www.reddit.com/user/hindiraplyrics
Pinterest – https://www.pinterest.com/hindiraplyrics