In this post you will get I am natural Bella lyrics. The song I am natural is written by Bella and music produced by Scorpio.
Indian rapper Bella drop another song titled I am natural on his youtube channel and other music streaming platform. Here you will get Bella I am natural lyrics Bella.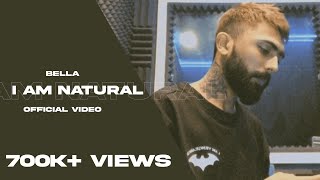 Bella I am natural lyrics
Kabhi kabhi Akele Baithkar Sochta Hu ki
Abb Mere Mein Aa Chuka Mein
Sayad Mein Akela Hi Thik Hu
Abb Mere Mein Aa Chuka Mein
Mujhe Ess Duniya Se Koi Matlab Nahi Hai
Mujhe Apne Haal Pe Chhod Do
Mein Jee Lunga
Abb Mere Mein Aa Chuka Mein
Maa Boli Karle Kadar Bacche Duniya
Bagiche Ke Phoolon Ki Tarah Hai
Tu Banda Nahin Eklota Jo Sambhla Hai
Bs Tune Kale Gulabo Ko Pakda Hai
Enn Palko Ko Milte Nazare
Jab Kalam Pannon Pe Sitare Utare
Kya Karuga Duniya Bacchake Mein
Baithuga Dekhuga Darti Hui Shamein
Ha Ye Meri Marji Hai Roko Na Mujhko
Tu Kon Hota Hai Bella Ye Pucho Nahi Mujhko
Dil Mera Le Lo Or Chir Ke Dekho
Mein Sacha Ya Jhutha Ye Pucho Na Mujhko
Mann Bahela Ke Ladki Ka Dil Kese Todu
Fir Agali Fir Agali Fir Dil Kese Jodu
Abb Kisi Ko dil Mera Khali Nahi Dunga
Mein Mar Jauga Tujhko Gali Nahi Dunga
Kayar Hai Mere Kuch Dusman I know
Wo Jinda Rahe Taki Main Karta Rahun Grow
Gaane Pe Gaana Abb Kar Raha Hai Blow
Main Music Industry Ke Chehre Ka Glow
Mein Deta Nahi Kisi Ko Gaddi Ki Chabiya
Kab Meri Gaddi Ke Piche Ho Mafia
Lakhon Baten Karti Hai Ye Duniya Meri
Per Ek Hi Baat Sach Main Mangu Na Manfiya
Ya Lankon Ne Music Banaya Hai
Per Music Ne Kuch Ko Banaya Hai
Yaha Lakhon Ne Mixing Sikhi
Hai Per Gaane Pe Gaana To Mene Giraya Hai
Ha… Akhir Abb Mujhme mein Aaya Hai
Ess Ego Ne Chehra Dikhaya Hai
Mein Jesa Tha Besa Banaya Hai
Logon Ke Cene Se Darr Ko Bhagaya Hai
Kahete Rahe Bella Tu Kya Hi Karlega
Akele Ess Nakshe Ko Kese Samjhega
Jo Haste The Mujhpe Wo Tv Ke Aage
Abb Baith Ke Bole Ye Ladka Chalega
Ha.. Labjo Mein Chhamta Mein Dalta khud Nahi
Ess Duniya Ko Dil Se Mein Batein Bta Raha Hu
Varna Enn Ladko Ko Pura Pata Hai
Ki DM Nahi Karta Mein Ghar Se Uthata Hu
Ye Karte HIP-HOP Jo Untak Hi Simeet Hai
Ess Duniya Ki Uljhan Mein Padhte Nahi
Artist
Ghar Baithe Ye Paiso Ko Thook Lagake
Ye Bole Kyu India Mein Badhate Nahi
Artist
Passion Or Flenks Se Bahar Nikal
Gaddi Ke Shishe Neeche To Kar
Baap Ne Mujhko Nikala Hai Ghar Se
Per Usko Ghar Dene Ko Chhoda Mein Ghar
Abb Awara Bula Le Mein Bura Nahi Manunga
Taane Suna Le Mein Haske Bhula Duga
Bolunga Jab Meri Marji Hogi
Jab Duniya Ko Main Itna Neeche Gira Dunga
Kabo Nahi Aata Main Aaine Ke Aage
Abb Rooh Meri Jism Sambhali Nahi Pa Rahi
Mein To Chup Hoke Bhi Jeene Lagunga
Per Jindagi Jakhmon Per Najmein Banati Hai
Mene Khali Gaana Banane Pe Dhyan Diya Hai
Log Mere Bare Mein 100 Batein Karenge
Mujhe Bs Tumse Matlab Hai
Tu Mujhe Dil Se Sun Aur Bol Kya Main Galat Hu
Or Agar Hu To Maaf Karna
Agar Nahi To Darr Mat Ham Sath Hai
End
You can read lyrics with playing I am natural Song Music Video.
If you Find any Mistake or missing in I am natural song lyrics then please tell in the comment box below we will update it as soon as possible.
Hope You Enjoyed Bella I am natural lyrics please explore our website Aslihiphop.com for more I am naturals lyrics.
I am natural Song Details and Credits
| | |
| --- | --- |
| Song | I am natural |
| Rapper | Bella |
| Music by | Scorpio |
| Written by | Bella |
I am natural song Credits
FAQ about I am natural Songs
Below are some frequently asked questions and answers related to I am natural song.
Q1. Who sang the I am natural Song?
Bella sing the I am natural song.
Q2. Who wrote lyrics of I am natural song?
Q3. Who produced the music of I am natural song?
Follow AsliHiphop on Our Social Media
Facebook – https://www.facebook.com/hindiraplyrics
Reddit – https://www.reddit.com/user/hindiraplyrics
Pinterest – https://www.pinterest.com/hindiraplyrics