In this post, you will get Bhookh Harjas lyrics. Here you will get Harjas Bhookh lyrics Harjas.
Hiphop rapper Harjas drop another song titled Bhookh on his youtube channel and other music streaming platform. The song Bhookh is written by Harjas and the music produced by Ankee.
Hajas Takes Shots on many famous Indian rappers including Badshah, King, Emiway especially MC Stan.
Bhookh Harjas lyrics detail
Following are the details of Bhookh song in table.
| | |
| --- | --- |
| Song | Bhookh |
| Rapper | Harjas |
| Music by | Ankee |
| Written by | Harjas |
Bhookh song Credits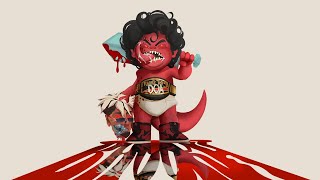 Harjas Bhookh lyrics
13 13 Harjaayi !!
Chotti Bachi Ho Kyaa !!
Mujhe Bhi Paise Ki Bhookh
Par Pyaar Ko Rakhu Mein Upar
Chott Lagi Meri Rooh Par
Maut Ko Aaya Mein Chuu Karr
Zindagi Lagti Thi Movie
Par Saali Nikli Yeh Blopper
Jabb Karta Nah Dikhunn Mein Shukkar
Laa Tu Wakeel, Mujhe Jaldi Se Sue Kar
Yar Tera Gunehgaar
Humessa Kyu Galat Hi Chunne Yar
Abb Nahh Tu Chhune Aaahh
Bas Kia Khudse Hi Tune Pyaar
Kuch Hota Ni Punya Paap
Bas Jaldi Se Hojana Shunya Aap
Mujhko Nahh Suno Aur
Kabhi Bhi Kisiki Nah Sunniye Aap
Likhun Jaise Rap Ka Mein Baap
Mera Rasta Na Naap Pachtaega Tu Maam
Mere Likhen Khatt Jaake Jhaankh
Teri Khajjal Hae Jaan Apne Baap Ko Sambhaal
Dhokke Tu Kare Sareaam
Shaayad Tu Bhul Gaya Apna Anjaam
I Dont Wanna Diss Anybody
Parr Sachh Dikhaana Hi Mera Hain Kaam
Badshah Ya King Ho Ya Koyi Maharaaja
Meri Gully Aaja Ya To Lyrically Aaja
Sabki Hi Rakhi Mene Badi Mariyaada
Seedhe Maut Bhi Kya Dunn
Tu To Khud Hi Marr Jata
Rap Mein Apna Mein Dil Khoolun
Jaise Lil Golu, Tujhme Pil Ghollun
Sunnun Ghumaan Mein Phirr Roll'un
Kahlon Ki Tarah Mein Sirr Khoolun
Rap Karun Saaf
Poore Din Sool'un
Peeke Mein Jin Sabb Par Jinn Chodd'un
Ikka Ki Tarah Mein Janta Sabb
Jhaiyaan Mein Teri Poore Din Todu'n
Asli Hip Hop Sabb Ke Dil Ko Dunn
Machayyenge Ghand Tohh Phir Dho Dhun
Saanp Ko Dhoond Ke Bill Todu'n
Taaki Mumble Rap Nahh Kareyy Phir L*du
Darbadar Mein Harr Safar Mein
Mujhse Naah Karr Bhasadd
Kehta Harjaayi Harjas Se Darr
Kabhi Nahi Hota Mein To Tass Se Mass
Baste Kass Aur Lele Dsshtakhat
Mein Zyaada Hasta, Krishna Hasta Kamm
Trishna Meri Aa Karr Bhasam
Nikla Ghar Se Hua Darr Khatamm
Bass Sagge Baap Se Hi Darte Humm [God]
Kasam Rakhle Meri, Hazam Karle
Mujhe Hoez Dilaane Wale Pasand Daale
Jaun Underground Sabko Pasand Karr Ke
Laajawab Faida Kyaa Hae Prashann Karr Ke ??
Jaldi Se Aaja Shruti Hassan Banke
Ghar Tujhe Bheje Show Khatam Karke
Harr Kisam Ke Jism Par Likhun Ghazal
Gulzar Bhi Bole Waahh !! Nazam Padhke
Gaane Yehh Lete Parr Verse Ni Dete
Tujhe God Kare Bless, Humm Curse Nahi Dete
Baante Te Hain Paise Humm Kharch Nahi Dete
Harjas Ko Tujhse Koyi Harz Ni Bete
Label Banake Humm Ko Lapete
Humm Pehle Se Hi Sabke Chahete
Tum Nahi The Jabb Hum Rahe The
Mene Khudko Bhoola Saare Gham Samete
Jitne Bhi Legend Thee Mar Chuke Hain
Jitne Bhi Liye Mene Karz Chuke Hain
Saare Hi Dealo'on Me Fass Chukke Hain
Inn Baaton Pe Pehle Bhi Hass Chukke Hain
Katt Gaye Hain Naa Sarr Jhukein Hain
Industry Ke Murde Bhi Sadd Chuke Hain
Kindergarden Ke Yehh Bhondu'n Baalak
Yehh Beefein Hum Bachpan Mein Karr Chuke Hain
Kisi Se Na Koyi Dikkat
Chadh D*ck Parr
Full Spit Kar
Mujhko Hain Chull
Jaun Gharr
Bhool Jaun'n Sabb
Mutth Marr Karr
Sapne Se Uth Sabko Boht Pyaar Kar
Chodd De Tu Zindagi Tu Maut Paar Kar
Kal Hi Wohh Gayi Mere Honth Kaat Kar
Jaise Jaa Ruhh Aaj Beat Chod Chhad Kar
End
You can read lyrics with playing Bhookh Song Music Video.
If you find any Mistake or missing in Bhookh song lyrics then please tell us in the comment box below we will update it as soon as possible.
Hope You Enjoyed Harjas Bhookh lyrics please explore our website Aslihiphop.com for more Bhookhs lyrics.
Bhookh is really a great track by Harjas if you like this Bhookh song please share this song lyrics with your friend circle to support Harjas.
FAQ about Bhookh Songs
Below are some frequently asked questions and answers related to Bhookh song.
Q1. Who sang the Bhookh Song?
Harjas sing the Bhookh song.
Q2. Who wrote the lyrics of Bhookh song?
Q3. Who produced the music of Bhookh song?
Follow AsliHiphop on Our Social Media.
Facebook – https://www.facebook.com/hindiraplyrics
Reddit – https://www.reddit.com/user/hindiraplyrics
Pinterest – https://www.pinterest.com/hindiraplyrics