In this post, you will get 4AM in Karachi Talha Anjum lyrics. Here you will get Talha Anjum 4AM in Karachi lyrics.
Hiphop rapper Talha Anjum drop another song titled 4AM in Karachi on his youtube channel and other music streaming platforms like Spotify, Apple Music and Amazon Music.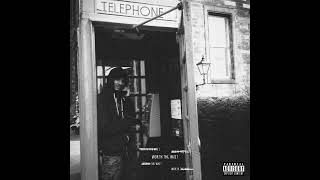 The song 4AM in Karachi is written by Talha Anjum and music produced by Umair.
Talha Anjum 4AM in Karachi lyrics
bagh ko tu shaakh mat dikha
chotay mujhay aankh mat dikha
tu roshni mat daal meri zaat pe
Tu sooraj ko chiragh mat dikha
hisaab kar chuka apne amaal ka
behad gunahgar behad khatakaar
behas bekar i'm the king of this shit
kuch bhi scripted nai hai phir bhi lagay film ye
Kitnay laa-ilm hain wo meri vision se
wo tou hansa kartay thay mere zikar pe
Big dawg spending 200 liqour pe
larkay baatein karein saari that i'm bigger than
unke azam unke chehro pe dikh rahay
par inki pohonch na mein boy tera waise bhi
They said they're married to the game ye Casanova complex
jahan wo chahtay numbers it's not about the legacy
i'm that same kid
paise joray for recordings like cuz I meant it
ghar mein studio banaya i don't rent it
going in and out the city and it's hectic
anti ab bhi kartay shakk kitnay skeptic
tere fans ko kya yaad teri setlist?
Rockstar lifestyle and I'm reckless
20 mins in your party and I brexit
dekh mentality
I was 13 with a headphone hand held mic aur betahasha audacity
now they keep asking me mein kaisa karu feel?
Chotay i'm good
abhi idher hain tou idher ke hum baap loug
And when i'm gone tou kahaniya sunayein ge tumhein jo wo chalay thay mere saath loug
tujhay yaaro mein kya bhai milay?
bhai milay jinke dilo mein safai milay?
Na he milein tujhay saanp tere raastay mein
tujhay jab bhi milay bhai bas dua he milay
lougo se hota nai ab album ka wait aur
but as an artist meri apni mental state aur
36 beatein 36 baatein peeth peechay
feature enj maangan o mein jivein J Cole
I just sit back and think kitnay mujhse khaar khayein ge?
came from nothing rab ki naemat behisaab bhai pe
I got everything I need mujhay kya chahiye?
Dil ki gali mein baraye karam na ayie (x2)
End
4AM in Karachi Talha Anjum lyrics detail
Following are the details of 4AM in Karachi song in table.
| | |
| --- | --- |
| Song | 4AM in Karachi |
| Rapper | Talha Anjum |
| Music by | Umair |
| Written by | Talha Anjum |
4AM in Karachi song Credits
You can read lyrics with playing 4AM in Karachi Song Music Video.
If you find any mistake or missing in 4AM in Karachi song lyrics then please tell us in the comment box below we will update it as soon as possible.
Hope You Enjoyed Talha Anjum 4AM in Karachi lyrics please explore our website Aslihiphop.com for more 4AM in Karachis lyrics.
FAQ about 4AM in Karachi Songs
Below are some frequently asked questions and answers related to 4AM in Karachi song.
Q1. Who sang the 4AM in Karachi Song?
Talha Anjum sings the 4AM in Karachi song.
Q2. Who wrote the lyrics of 4AM in Karachi song?
Q3. Who produced the music of 4AM in Karachi song?
4AM in Karachi is really a great track by Talha Anjum if you like this 4AM in Karachi song please share this song lyrics with your friend circle to support Talha Anjum.