In this post, you will get Death Wish Talha Anjum lyrics. Here you will get Talha Anjum Death Wish lyrics.
Hiphop rapper Talha Anjum drop another song titled Death Wish on his youtube channel and other music streaming platforms like Spotify, Apple Music and Amazon Music.
The song Death Wish is written by Talha Anjum and music produced by Umair.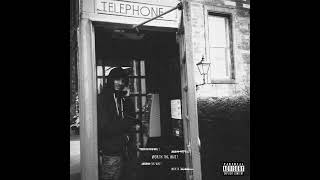 Talha Anjum Death Wish lyrics
aatish fisha'n brining heat bari der se
mushkil kushan saath mere koi bhirray na is sher se
Jurra hua sheher ki awaaz se
Mein nai jurra kisi bhi jamaat se
sheher se insaaf kaise maangu mere sheher ko insaaf nahi mila mere saamne
haqdaar he nahi ye ikhtayaar ke
ye sheher bara hua binna baap ke
sab noch khayein kaun iska sadqain
nasha milay asaani se mushkil milay parking, huh
It's funny but it's true
Kabhi chao'n kabhi dhoop
Kabhi khoon jam jaye, kabhi bahay tou rukay he na socha tou karo
paray fire over cell phones, zindagi ki qeemat ye
Rozi roti ke liye jo niklay wo jaan le ke yahan zindagi ganeemat hai
System ye fooked i say fok the system
Chaukidaar chor, hukumuraan chor, beyopaari ministers
bureaucracy saaray faceless
Inke plans saaray baseless
policies saari naakis
jhoot boltay hain i can see it on their faces
lot of lines crossed
lot of lives lost
Maula madad kar this shit is ticking like a time bomb
Is there peace ya phir aik jang aur?
kya jeenay ka hai aik dhang aur
Mere jhanday mein hai harra aur safaid tumhein dikhta hai kyun is mein aik rang aur?
bharay aewaan mein hai aik gham khuaar,
yahan banay khandaan thekaydaar
Yahan chor ke muhafiz soobedaar
Yahan lagay nai kya laasho'n ka ambaar pehle?
yahan giri nai kya gharo ki deewar pehle?
yahan maray nai kya loug bemaut kyun ye loug bekhauf apne rab ke azaab se
Zarurat leke aye kaise mor pe
Mustaheq ki kamar kaise tor de
bol maa ke pait se wo chor thay?
Ab haath mein hai aslah aur ghar mein faaqa wo mauqa vardaat ka nai chortay
End
Death Wish Talha Anjum lyrics detail
Following are the details of Death Wish song in table.
| | |
| --- | --- |
| Song | Death Wish |
| Rapper | Talha Anjum |
| Music by | Umair |
| Written by | Talha Anjum |
Death Wish song Credits
You can read lyrics with playing Death Wish Song Music Video.
If you find any mistake or missing in Death Wish song lyrics then please tell us in the comment box below we will update it as soon as possible.
Hope You Enjoyed Talha Anjum Death Wish lyrics please explore our website Aslihiphop.com for more Death Wishs lyrics.
FAQ about Death Wish Songs
Below are some frequently asked questions and answers related to Death Wish song.
Q1. Who sang the Death Wish Song?
Talha Anjum sings the Death Wish song.
Q2. Who wrote the lyrics of Death Wish song?
Q3. Who produced the music of Death Wish song?
Death Wish is really a great track by Talha Anjum if you like this Death Wish song please share this song lyrics with your friend circle to support Talha Anjum.