In this post, you will get With Love Farish Shafi lyrics. Here you will get Farish Shafi With Love lyrics.
Hiphop rapper Farish Shafi release another song titled With Love on his youtube channel and other music streaming platforms like Spotify, Apple Music and Amazon Music.
The song With Love is written by Farish Shafi and the music is produced by pname.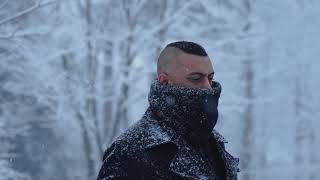 Farish Shafi With Love lyrics
Interlude:
I've been cold and I'm upset kab sey
Aye kadevi ni sii mera maqsad
You need explain my self to me
Phycological hain masley mere
Tough luck!
Main bhagta phirun ab kab tak
Mein bajdawa vi lowkey daftar
Menu lab dey ney kerhey kerhey
Waddey afsar
Think about it this way
All my friends are gone missing
I'm at the end of my wits end
Sleep on the floor of the kitchen
If you could walk a mile in my shoes
You'd give me the pot that you hittin
Chorus:
Asi aap ich gallan kar rey saan apni
Aa tenu ley kay mein tey kadon da pareshaan
(x3)
Verse 1:
Masley ney kiney menu paye
Forkin up the masley in the middle of the brain
Uthay thalay dub dey ney paye
Gallay menu lag dene ne paye
Suttay mere mukh gaye ney haye
Every time pyaar hojaye
Dil mera qabzeych aye
All I hear is okay bye
She'd rather do drinks and cocaine
Lines kehndi mere zra hokay aayi
Moqay ka faida uthaein
Okay! But that's not the point
Tokay laao, mere dil dey hokay aao
I'm fokin high
Dopehar di roti khameeri naal
Mein dhokay khaye, it's okay
Still asii bethey aan bhookaay
Still mere hater laban mokay
Chill hai, that's not what's buggin me
Mera kaam adaabi
Mein rub di protection thalay ajevi
Kaha sunna maaf kijiyega
Mujhe bhi
Look at me
I'm a mess
But you can't really tell about that
By the way that I dress
Relaxed, impressive
Ithay pata chal day aye kay
Menu dekh kay lagda hai
I have never been stressing
Mera fashion
Jiven kadey menu hoy ni depression
Sagey mere koi ni (facts)
Thanks for the act
Faris on the mac (mic)
Tell me whatchu want
Whatchu really really want
Cuz I gotta go back no CAP
Chorus:
Asi aap ich gallan kar rey saan apni
Aa tenu ley kay mein tey kadon da pareshaan
(x3)
Verse 2:
Dil dehla dene wala
Pill khila dene wala
Hasb e musalsal meri
Will hilla dene wala
Paida honay sath hi
Jo marney laga
Qabil e ahteraam
Mohataram hai hum jay
Zindagi hai maut ka karam tey
Puri zindagi mein karan
Saariyan aurtaan garam
Photo copy karkay kay ley aao
Soda pani thanda peyaao
Khusr baazi mat karo
Nusarbaazi fatafat niknay mein
Paani wali motor chalao
Kedi khadi das dii aa
Disda waqt jera aya
Sadey uthay time
Sarey kehnde
Sarey, gama, paa, daa nisa
Faris beta better think about a plan
Lekin Faris betha sirf pizza kha raha hai
Tu bhi khaa ley beta, while sarey cheekhein maarein
While mere peechay parey therapist style
Pull that shit up in your auto fist signed
With love
Iike Faris has dropped the mic and left the
Oedipus khudahafiz
Tere naal tey sarey mulavis
Tere naam pey sath (60) canal hai
Mere naam pey lakh gunnah hein
Meri ankh sey tapkay ansu
Aaj bhi aaj ka kya hai mauzu
Mein jithay bhi jawan baj kay
Apnay aap kay pas hi pohnchu
Pavein khawan mein tofu
Pawan mein fobu
In the court room like lawsuit
Ithay sarey lagdey ney apnay
But I can see through the costume
End
With Love Farish Shafi lyrics detail
Following are the details of With Love song in table.
| | |
| --- | --- |
| Song | With Love |
| Rapper | Farish Shafi |
| Music by | pname |
| Written by | Farish Shafi |
With Love song Credits
You can read lyrics with playing With Love Song Music Video.
If you find any mistake or missing in With Love song lyrics then please tell us in the comment box below we will update it as soon as possible.
Hope You Enjoyed Farish Shafi With Love lyrics please explore our website Aslihiphop.com for more With Loves lyrics.
FAQ about With Love Songs
Below are some frequently asked questions and answers related to With Love song.
Q1. Who is the rapper of With Love song?
Farish Shafi sings the With Love song.
Q2. Who is the writer of the With Love song?
Q3. Who is the music producer of the With Love song?
Q4. Who did the mix-master of this song?
With Love is really a great track by Farish Shafi if you like this With Love song please share this song lyrics with your friend circle to support Farish Shafi.