In this post, you will get Happy Hour Talha Anjum lyrics. Here you will get Talha Anjum Happy Hour lyrics.
Hiphop rapper Talha Anjum release another song titled Happy Hour on his youtube channel and other music streaming platforms like Spotify, Apple Music and Amazon Music.
The song Happy Hour is written by Talha Anjum and the music is produced by Umair.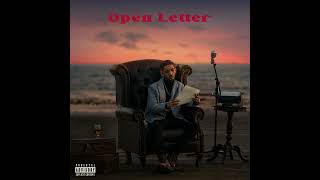 Talha Anjum Happy Hour lyrics
Larkharata hua jaam dhoond raha hu
Sooraj se mukhatib mein wo shaam dhoond raha hu
Manzar meri nazar mein ye sab haseen
Walk the stage charo taraf naam goonj raha ho
Dil behlaanay ko ab kaam dhoond raha hu
Afsos ke Afsanay mein Gumaan dhoond raha hu
Yaar kiya tha dafan yahin kahin abhi
Tooti takhtiyo pe uska naam dhoond raha hu
Kya rakhu bhalla waqt ke tarazu mein
Ye arzooein meri sab beqaabu hain
Mein jaagu saari raat sochein gadar karein zehen ke maidaan mein jab tak ye Aankhein jaagi rahein
Mein duniya se katt jaanay walo mein
Naraaz ho ke bhi hum thay mananay walo mein
Hum kyun takkay raahein anay walo ki
Hum takk rahay hain qaaflay ab jaanay walo ke
Munazray khatam na ho humaray ab
Tu thik tou mein thik kaun kis se haaray ab
Sudhar nai sakta mein bas galtiya sudharein ab
Wo chaand tha mera hum uske hain sitaaray ab
Choror hum jaa rahay ab kya rahay tumharay hum
Yeah, yeah
Glass half full, ab bhi tujhay dil ka pura haal nai sona rahay hum
Thats how I want it
Jab gang pull up karay they know kaun hai
Mujhay kehne ki zarurat nai hai
Mein samandar jaisa waseeh jisay behne ki zarurat nai hai
Listen up I turn this shit upside down, inside out
You don't know me motherfakeers jao mujhpe insight lao
Rich Young fella, I can make your bitch feel precious
fake your invites, I was on the owner's guest list
I say it with my chest sit your punk ass down
Mujhse seekhtay ho bacho'n mujhay murshad kaho
Some of you talk shit par mujhay uski fursat na ho
Full circle, what goes up must come down
Noto'n ki moti gadhiya'n I'm always motivated
lend owner, money mover, maximise my profits daily
2022 rap scene is booming
Iske credits kaun mein lu nai
Never back down, do we?
Mein aik hero ye aik move
I'm the poet, call me Rumi
Mere ungliyo pe Opal lekin mind set ye ruby
Mein jeetay jee Lebron chotay mar gaya tou Kobe
Karachi ke liye jaan haazir like my fakeing homies
Industry meri dost nai bro seedha take over
Who wants smoke, album mode hai mera smoke break over
Now take cover, this shit is going boom
Sit back bachkanay Looney Tunes shutup
Yo Listen up
At this point
We don't want no beef with these studio gangsters
No we dont have anything to do with these studio gangsters
Asli hai
This Ain't for the gram
Jokhay aur Mein
And we don't fake with no studio gangsters
(No studio gangsters, gangsters, gangsters)
(We don't- we don't- we don't fake with no studio gangsters)
(No- no studio gangsters)
(No studio gangsters)
End
Happy Hour Talha Anjum lyrics detail
Following are the details of Happy Hour song in table.
| | |
| --- | --- |
| Song | Happy Hour |
| Rapper | Talha Anjum |
| Music by | Umair |
| Written by | Talha Anjum |
Happy Hour song Credits
You can read lyrics with playing Happy Hour Song Music Video.
If you find any mistake or missing in Happy Hour song lyrics then please tell us in the comment box below we will update it as soon as possible.
Hope You Enjoyed Talha Anjum Happy Hour lyrics please explore our website Aslihiphop.com for more Happy Hours lyrics.
FAQ about Happy Hour Songs
Below are some frequently asked questions and answers related to Happy Hour song.
Q1. Who is the rapper of Happy Hour song?
Talha Anjum sings the Happy Hour song.
Q2. Who is the writer of the Happy Hour song?
Q3. Who is the music producer of the Happy Hour song?
Q4. Who did the mix-master of this song?
Happy Hour is really a great track by Talha Anjum if you like this Happy Hour song please share this song lyrics with your friend circle to support Talha Anjum.