In this post, you will get Melancholy Talha Anjum lyrics. Here you will get Talha Anjum Melancholy lyrics.
Hiphop rapper Talha Anjum release another song titled Melancholy on his youtube channel and other music streaming platforms like Spotify, Apple Music and Amazon Music.
The song Melancholy is written by Talha Anjum and the music is produced by Umair.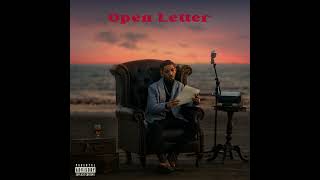 Talha Anjum Melancholy lyrics
[Verse]
Yeah, yeah, it's your boy
Is jam e ghafeer mein meri wafao ke laiq koi tha he nai
Dastakein di bohot, dil ka dar khula he nai
Dil mein dar tha, wohi hua ke tu mila he nai
I am looking for reasons ab baaki koi waja he nai
Tu hansta nai tou kabhi dard se muskura he sahi
Koi rasta nai tou khud se rasta koi bana tou sahi
Meri wafadaar kya is puray jahaan mein khaak he rahi
Ke Janam tere baad teri mehek jo us se aati rahi
Kabhi thi ho wo shaam ke dil pe bhaari pan na ho
Ya khulay jo ankh tou tum na hum na ho
Aur baaki hain humaray beech agar sirf faaslay
Tou karu umeed ke kisi safar se duri kam na ho
Ye kaisi hai kashmakash tu kuch tou keh
Teri he intizaar mein diye jo jal ke bujhtay rahay
See now I'm a changed man
Tou waaday nai karuga tujhse mein
Tu rahi na khush jo mujhse khud se nahi hu khush bhi mein
Ab ghoomay dimagh, mitau wo chaar ashaar mein gussay me
Ab nahi rahay wo yaar tou ehtiyaat karu khud se mein
Aakhri mulaqat, phir kabhi na milsaka khudse mein
Wo tera mu pherna, mur ke chalna mustaqil
Kabhi buland bhi tha, kabhi zameen bos
Kabhi likhu he nai, aur likha tou diye kai'n dil tor
Likhay geet kuch mein ne jo louge ke zehen pe raqam kiye hain
Ab zakham dene walay se kya puchu ke kyun tu ne zakham diye hain?
Damn!
updating soon refresh the page or search on our website.
End
Melancholy Talha Anjum lyrics detail
Following are the details of Melancholy song in table.
| | |
| --- | --- |
| Song | Melancholy |
| Rapper | Talha Anjum |
| Music by | Umair |
| Written by | Talha Anjum |
Melancholy song Credits
You can read lyrics with playing Melancholy Song Music Video.
If you find any mistake or missing in Melancholy song lyrics then please tell us in the comment box below we will update it as soon as possible.
Hope You Enjoyed Talha Anjum Melancholy lyrics please explore our website Aslihiphop.com for more Melancholys lyrics.
FAQ about Melancholy Songs
Below are some frequently asked questions and answers related to Melancholy song.
Q1. Who is the rapper of Melancholy song?
Talha Anjum sings the Melancholy song.
Q2. Who is the writer of the Melancholy song?
Q3. Who is the music producer of the Melancholy song?
Q4. Who did the mix-master of this song?
Melancholy is really a great track by Talha Anjum if you like this Melancholy song please share this song lyrics with your friend circle to support Talha Anjum.