In this post, you will get 307 MC Stan lyrics. Here you will get MC Stan 307 lyrics.
Hiphop rapper MC Stan release another song titled 307 on his youtube channel and other music streaming platforms like Spotify, Apple Music and Amazon Music.
The song 307 is written by MC Stan and the music is produced by MC Stan.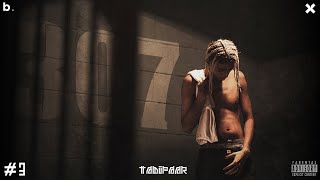 MC Stan 307 lyrics
[Verse 1]
Main 90s ka baccha
Tuza aai cha puccha
Tu label ka kutta
Main label pe moota
Kisi ke bolne pe nahi bhukta
Paisa aata ghar mein
Jab mic pe main thookta
(Thooo)
Teri soch aur tujhpe
Bharosa nahi kispe
Isliye banata nahi mixtape
Tu dekh mereko theek se
Main badla nahi woch
Nahi karna wala kisko pan close
Rhymes mere wicked
Toh girne wala wicket
Du teko upar ka ticket
Rapper log gardi kam karu
Main rap game ka bhai bana shaan pana, mat dikha
Joint kana, maal bana
Main udhar moota jidhar moota mana
Cops dikhe toh fast ho, tu churiya wani vajto
Blood walk bolke
Hijda wani nachto
Tu khashala lazto
Mi kashala gazto
Mi kadhala gazto
Saawali saloni teri jheel si aakhe
Ye churiya giri kidhar se tum laate?
Humko mar seekhao
Hum log bachpan se gaate
Ye gana mat de bahana
Main bachpan se shana
Tune maa baap ko mara
Mene maa baap ko mana
Ye duniya ko jana
Pehchana
Kal aana
Rihanna
Marijuana
Farmana
Rizwana
2 ladki log ko ek time pe khana
Mere jaise gana lana mana tuneee!
Puneee!
Idhar bacche log muu mei rakhte blade, mala beth
Haaaaaa
Life is good to kaiku mangte jhagde lafde
Pakde meko 307 mein
Raat mein
Uthaya meku gharae
Cop ne, haste haste
Nikla ghar se
Basti ki aunty jhadte
Haqeeqat mein
Sadme, sar mein
Sabke samne, maam ne
Mere hood mein
Khud mein
Nahi ghum sakta
Celebrity bangayela
Kaise kya bhul sakta
Incase, mere pe case
Karra face
Mere bass, jab bhi gire
Ghar ke tere bartan gire
Isko usko mangke peere
Kaise kya tum jeere
Yeh! Police sirf naam ki rehti
Chai pani mangte rehti
Fck the police
Inku mangta nahi peace
Inko bola maine please
Meri zindigi mat jhaat karo
Dekho pehla CCTV
Fir aake caught karo
Maa baap se baat karo
Kaun sachi, kaun jhoota
Kisne kisko kita loota
Utne mein 3 star wale ne mere moo pe thooka
3 din tak pani nahi diyela tha
Bhenstok log ne
[Outro]
Fck yeah
(Fck the) police
(Fuk the) police
Peace!
End
307 MC Stan lyrics detail
Following are the details of 307 song in table.
| | |
| --- | --- |
| Song | 307 |
| Rapper | MC Stan |
| Music by | MC Stan |
| Written by | MC Stan |
307 song Credits
You can read lyrics with playing 307 Song Music Video.
If you find any mistake or missing in 307 song lyrics then please tell us in the comment box below we will update it as soon as possible.
Hope You Enjoyed MC Stan 307 lyrics please explore our website Aslihiphop.com for more 307s lyrics.
FAQ about 307 Songs
Below are some frequently asked questions and answers related to 307 song.
Q1. Who is the rapper of 307 song?
MC Stan sings the 307 song.
Q2. Who is the writer of the 307 song?
Q3. Who is the music producer of the 307 song?
Q4. Who did the mix-master of this song?
307 is really a great track by MC Stan if you like this 307 song please share this song lyrics with your friend circle to support MC Stan.